The Super Mario movie's first trailer will be shown next month
The first teaser will appear at New York Comic Con on October 6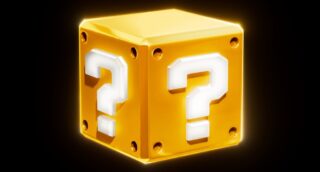 The first teaser trailer for the Super Mario Bros. movie will be shown next month at New York Comic Con, it's been announced.
In a tweet from the convention's official account, it revealed that it would be shown on Thursday, October 6.
No other details were given, and it's unknown if the trailer will be shown as part of a panel for the film or during another event.
To date, nothing has been shown publicly about the movie, beyond the original casting announcement which famously included Guardians of the Galaxy star Chris Pratt as Mario.
In addition to Pratt, Anya Taylor-Joy (Queen's Gambit) has been cast as Princess Peach, Charlie Day (Horrible Bosses) as Luigi and Jack Black as Bowser. Seth Rogen will also play Donkey Kong in the movie.
While some have criticised the film for casting Pratt as the plumber, the co-producer of the film has publicly defended him, saying that he won't be replicating the famous Italian accent. 
After being approached by a reporter for toofab at LAX airport, Illumination co-founder and CEO Chris Meledandri was asked how Chris Pratt was going to pull off Mario's voice.
"All I can tell you is the voice that he's doing for us and Mario is phenomenal," Meledandri replied. "I can't wait for people to hear it."
Meledandri was then asked why an Italian wasn't cast for the role (despite the fact that Mario's usual voice actor Charles Martinet himself isn't Italian), to which he replied: "Well, as an Italian-American myself I understand the comments. Charlie Day, who's playing Luigi actually, comes from an Italian heritage. So that's our nod."