The Suikoden JRPG series is getting a crowdfunded successor
"Key creators" reform for Eiyuden Chronicle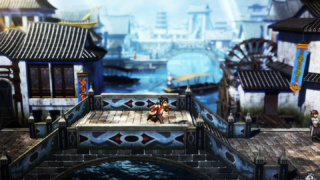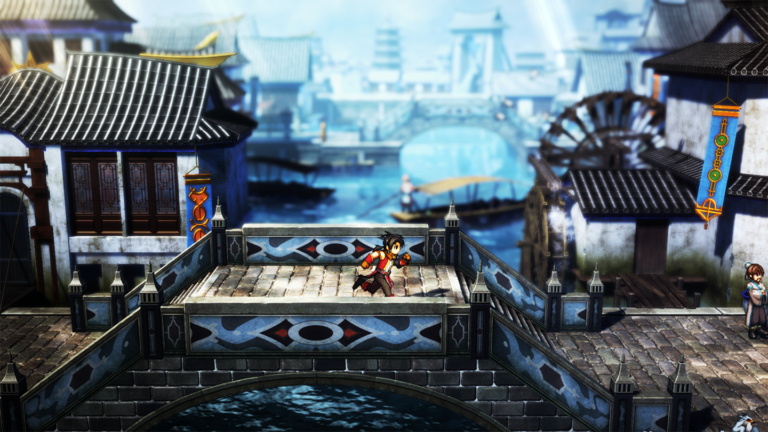 Key creators behind the Suikoden JRPG series will launch a Kickstarter campaign to fund a spiritual successor, Eiyuden Chronicle.
Rabbit & Bear Studios, a new Tokyo-based developer, will launch the crowdfunding campaign on Monday, July 27 and run for one month.
Eiyuden Chronicle's story will be handled by Suikoden I and II writer Yoshitaka Murayama (Suikoden I, Suikoden II), with character design by Junko Kawano (Suikoden I, IV), system design and direction by Osamu Komuta (Suikoden Tierkreis, Suikoden Tactics), and art direction and production by Junichi Murakami (Castlevania: Aria of Sorrow, OZ).
The game's soundtrack will feature music by composers Michiko Naruke (Wild Arms series), Motoi Sakuraba (Tales series), among other artists.
Chronicle is described as "an ode to the classic JRPG genre from the PlayStation era" with classic JRPG exploration and battles in 2.5D graphics, pixel-based characters, a diverse cast of 100 unique heroes and a fortress building system.
The game will feature a guild system that allows players to change their fortress attributes based on the guild they join, the game's developer said.
Battles will be turn-based with parties of up to 6 members and feature boss battles that change camera angle and rotate depending on the environment.
Yoshitaka Murayama, the project leader of Eiyuden Chronicle, said in a statement: "We chose Kickstarter in order to make an interesting game with the players in mind, hold the rights to the planning, world, and story of the game, all while keeping the fun of the project.
"Please lend us your support in this new challenge of ours! We promise to create something that heeds the call of your voices," states Yoshitaka Murayama, the project leader of Eiyuden Chronicle."