The Sinking City's developer details huge publisher row leading to store removal
Frogwares accuses BBI/Nacon of withholding revenue and breaching contract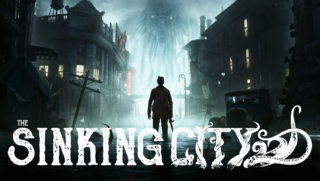 The Sinking City developer Frogwares has released a strongly worded statement against its publisher BigBen Interactive/Nacon and claimed that an 11-month dispute has led to its game being pulled from major storefronts.
The Sinking City, an action-adventure game inspired by the works of H. P. Lovecraft, was released in September 2019 for consoles and PC via the Epic Games Store. However, recently the title was removed from sale without explanation.
On Tuesday the Ukraine-based developer sent a four-page statement to VGC explaining the removal and accusing its publisher of repeatedly breaching contract and withholding revenue.
Given these alleged breaches, Frogwares said it had requested the removal of The Sinking City from stores to halt any further sales going to Nacon.
"Since the release of The Sinking City on June 27, 2019 we've been involved in legal battles with BigBen Interactive/Nacon over the title," it said.
"In 2017 we signed The Sinking City contract as a licensing agreement with BigBen/Nacon, 2 years after the start of production. In exchange for a financial contribution to the development, we gave them the right to sell and commercialize the game on 4 platforms – Xbox One, PS4, Steam and later, the Epic Games Store.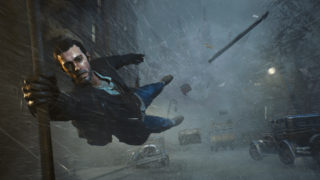 "The intellectual property would still belong to Frogwares, which has always been the only producer and owner of its games, including The Sinking City.
"We signed the deal on those terms and we would receive part payments for each production milestone completed. Then a share of revenue starting at the first euro or dollar. So all was well – until the collaboration started."
The developer alleges that BBI/Nacon was "hundreds and hundreds of days" behind in payments during development, leading to formal notice being issued "multiple times."
Frogwares claims that the "lack of commitment to honor the financial obligations" eventually turned into a dispute over The Sinking City IP.
"Once BBI/Nacon bought out a competing studio working on another Lovecraftian game, they dictated that we give them our source code for The Sinking City," its statement continues.
"Once again, BBI/Nacon does not own the IP – they are a licensee. They sell the game – not develop and co-create it. After we refused to comply, we stopped receiving financial contributions for over 4 months. This kind of unacceptable behavior took on other forms as well."
"Given these breaches, ongoing hurdles and an unwillingness to cooperate, Frogwares last resort was to request the removal of The Sinking City from any remaining stores to at least halt any further sales going to BBI/Nacon."
Following the release of The Sinking City in June 2019, the relationship between Frogwares and its publisher broke down even further, it claims.
"Once the game was released, we received a letter from Bigben/Nacon that the milestones that were previously approved are being cancelled, meaning that we would not receive any profit from the sales of the game," it alleges.
"A retroactive cancellation on not delivering a product on time that is already out in the market is not acceptable. That was when our legal battle began."
Frogwares filed a lawsuit in August 2019, after which it says it started to recieve income reports for the first time, though claims they were inconsistent.
"Furthermore, we were surprised to find that copyright notices on box covers and storefront pages were legally incorrect, creating a perception that it was not Frogwares which was the owner of the IP," it adds.
"A tabletop The Sinking City RPG was created without even informing us, and distributed freely, featuring the wrong copyright notice.
"Finally, when launching Nacon on the public market, the official stock market prospectus suggested that the intellectual property of The Sinking City was owned by BBI/Nacon, while, again, The Sinking City is owned by Frogwares.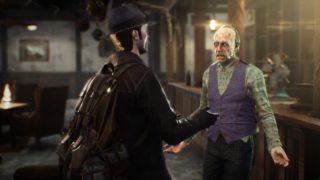 "And only by pure coincidence we learned in February 2020 that the exclusivity contract with one of the storefronts was on the verge of being breached, when there was an attempt to release a pirate version of The Sinking City on a third-party pc-game subscription service. We were forced to step in and prevent this from happening."
After 11 months of trying to resolve these issues, Frogwares says it decided to terminate its contract on April 20, 2020. However, the developer accuses BBI/Nacon of using emergency laws introduced during the pandemic to block its termination.
"In our email exchange, BBI/Nacon essentially wrote that the contract cannot be terminated because of the emergency laws in France, aimed to protect businesses during the COVID-19 pandemic, and at the same time BBI/Nacon refused to fulfill their obligations toward us," it says.
Frogwares' statement notes that BBI/Nacon later informed its shareholders of a significant increase in turnover due to the "lockdown effect."
Frogwares claims it has completely stopped receiving royalties and is owed some 1 million Euros.
In addition, it claims its former licensee "has created a perception that it is they who still own The Sinking City, and so various partners and platforms are sometimes confused, overly cautious or preemptively delist the game themselves while dealing with our requests to return full control of the game to Frogwares."
It added: "Given these breaches, ongoing hurdles and an unwillingness to cooperate, Frogwares last resort was to request the removal of The Sinking City from any remaining stores to at least halt any further sales going to BBI/Nacon.
"Faced with this situation, we have decided to explain to you why you cannot find The Sinking City on certain platforms today.
"To all the players that wish to buy The Sinking City – we are more than willing to have the game be present everywhere and we will inform you as we reappear on more platforms on our social channels. For now, you can now buy a DRM free PC version of the game from our website here, or through the partners that we ourselves dealt with such as Origin here, Gamesplanet here or on Nintendo Switch here.
"To developers and people of the industry – if you want to talk about this, reach out. We will try to answer you as much as we can so that you won't end up in similar situations. It is a shame that in such a creative industry there is so much energy wasted because of such practices."
VGC has reached out to Nacon for comment on this article.
UPDATE: Nacon has issued the following response:
A dispute between NACON and FROGWARES over the interpretation of the "Sinking City" video game publishing agreement is pending before French courts. A decision is not expected for several months. However, FROGWARES thought it necessary to anticipate the upcoming ruling by issuing a press release on their website and Twitter feed, which reflects a personal and erroneous interpretation of the content of the agreement and the nature of this dispute. NACON emphatically rejects this open letter, the terms of which do not square with the facts. FROGWARES is seeking to discredit NACON in the eyes of the public and professionals alike (even going so far as disclosing confidential information!) and to jeopardise the distribution of "The Sinking City", the development of which was principally funded by NACON. This behaviour, unworthy of any professional, is unacceptable and NACON intends to take legal action so as to get them convicted and obtain redress. NACON is confident about the outcome of the dispute, irrespective of the tricks used by FROGWARES to cause them harm.