The scrapped 'Ugly Sonic' movie design has a cameo in the new Chip 'n Dale film
The design was ditched after the first Sonic trailer was met with backlash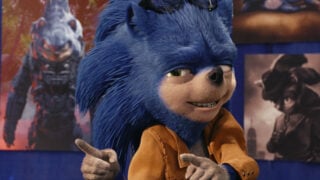 The original version of Sonic from the Sonic the Hedgehog movie makes a cameo appearance in the new Disney+ film Chip 'n Dale: Rescue Rangers.
The original Sonic design, which had a more 'realistic' appearance, was scrapped following a backlash after the first Sonic movie trailer (which can be seen embedded below) was shown.
Sonic was redesigned into something more aesthetically pleasing, and the movie went on to enjoy the best opening weekend of any video game adaptation at the time.
That original design has become internet legend, however, hence its appearance in Chip 'n Dale: Rescue Rangers, which arrives on Disney+ today.
In the new Disney+ movie, 'Ugly Sonic' has his own guest booth at a comic convention, and is trying to make the most of his infamy by selling signed photos of himself.
Talking about the convention-goers, Ugly Sonic says: "They'll like me for who I am, not like last time when the internet got one look at my human teeth and burned the place down."
He then signs an autograph for a teenager, who chuckles to his friend.
"Oh, they're laughing at me," Ugly Sonic reacts. "I know that. You can't hurt my feelings if I'm in on the joke."
He then claims to have been offered a job on a reality show called Ugly Sonic, Uglier Crimes where he accompanies the FBI on 'ride-alongs'.
The director of Rescue Rangers explained how the Ugly Sonic cameo came about on Friday, and said he'd like to "thank the lawyers".

The original Sonic the Hedgehog trailer was first shown online in April 2019 and was instantly met with widespread displeasure from the Sonic fanbase.
After the trailer's release the less exaggerated, more realistic Sonic design came under heavy criticism on social media, with even the character's co-creator Yuji Naka acknowledging the unpopular design.
Sonic movie director Jeff Fowler then took to Twitter to reassure fans that their message had been received.
"Thank you for the support. And the criticism," he wrote. "The message is loud and clear… you aren't happy with the design & you want changes. It's going to happen."
Adding the hashtag #GottaFixFast, he promised: "Everyone at Paramount and Sega are fully committed to making this character the best he can be."
The resulting redesign was a clear success for Paramount. The first film performed well enough to justify a sequel, which has now become the highest-grossing video game movie of all time in the US.
Paramount and Sega also announced in February that a third Sonic the Hedgehog film and a live-action TV series focusing on Knuckles have already entered production.
Related Products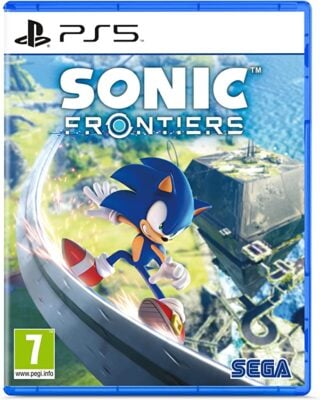 Sonic Frontiers (PS5)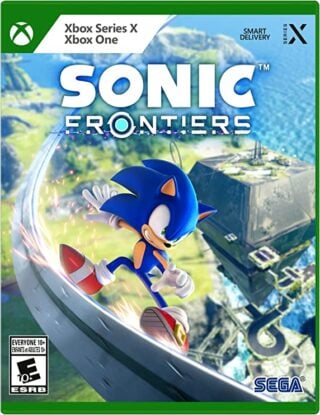 Sonic Frontiers (Xbox Series X|S)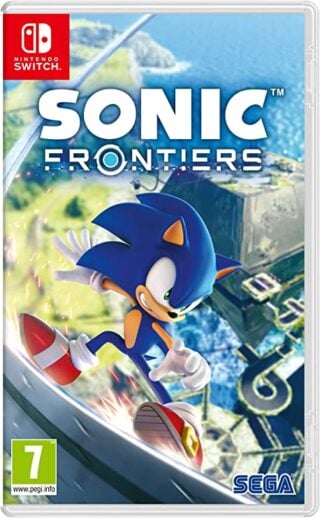 Sonic Frontiers (Switch)
Other Products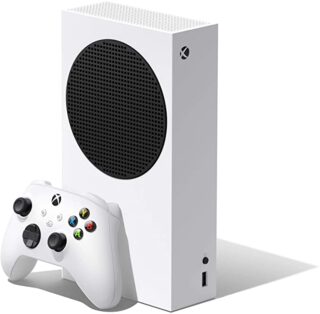 Xbox Series S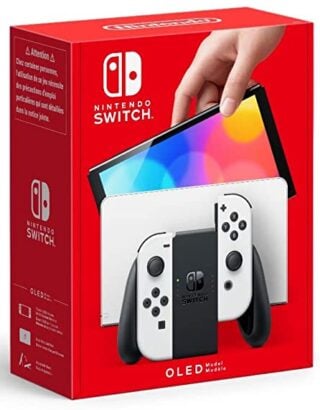 Nintendo Switch OLED
Some external links on this page are affiliate links, if you click on our affiliate links and make a purchase we might receive a commission.