The Pokémon Company will reveal new game details next week
Live stream confirmed for Wednesday, featuring Diamond, Pearl and Arceus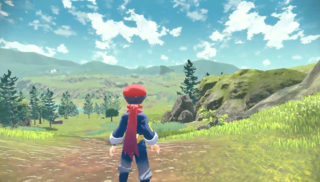 The Pokémon Company has confirmed it will reveal new game details during a live stream next week.
The company's next Pokémon Presents live stream will take place on Wednesday, August 18 and feature Brilliant Diamond, Shining Pearl and Arceus.
DS remakes Pokémon Brilliant Diamond and Pokémon Shining Pearl will be released on November 19, 2021, ahead of open-world game Pokémon Legends Arceus on January 28, 2022.
Pokemon Scarlet and Violet Guides:
Pokemon Scarlet and Violet walkthrough, tips, and Pokemon locations | How to invite friends online Pokemon Scarlet and Violet | How to breed eggs in Pokemon Scarlet and Violet | Where to get the Master Ball in Pokemon Scarlet and Violet| How to change outfit Pokemon Scarlet and Violet
Following several leaks, all three games were were officially revealed during a Pokémon presentation scheduled to coincide with the franchise's 25th anniversary in February.
Originally released in 2006, Pokémon Diamond and Pearl were the first instalments in the fourth generation of the Pokémon video game series.
"These are faithful remakes of the Pokémon Diamond version and Pokémon Pearl version games which were released for the Nintendo DS system in Japan 15 years ago," Pokémon Company COO Takato Utsunomiya said when they were announced.
Meanwhile, Game Freak's Pokémon Legends: Arceus takes place during the early days of the Sinnoh region and appears to be set in a large, open area similar to that of The Legend of Zelda: Breath of the Wild.
The three starter Pokémon available to players are Cyndaquil, Oshawatt and Rowlett. They were brought to Sinnoh by a new professor, who had previously explored other regions.
Related Products
Pokémon Scarlet and Violet Dual Pack
Pokémon Violet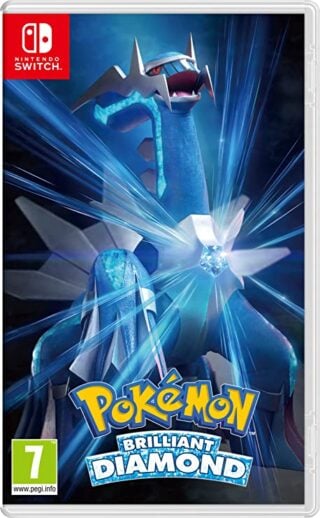 Pokemon Brilliant Diamond
Some external links on this page are affiliate links, if you click on our affiliate links and make a purchase we might receive a commission.