The Pokémon Company says it will announce a 'big project' next week
Second Presents broadcast set for June 24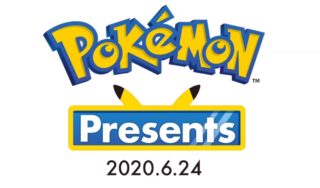 The Pokémon Company announced a second digital event on Wednesday, which it said will unveil a new "big project".
Pokémon Company CEO Tsunekazu Ishihara shared the news at the conclusion of today's Pokémon Presents broadcast.
He said: "There is another big project that we're working on that I still want to share with you. You won't have to wait long, as I plan to share more news with you next week on June 24, so please look forward to it."
On Wednesday The Pokémon Company shared several announcements, the most significant of which was New Pokémon Snap, a Nintendo Switch sequel to the classic N64 game.
It also announced Pokémon Café Mix, a free-to-start puzzle game for Switch, iOS and Android, and a second mobile app – Pokémon Smile – designed to help children brush their teeth.
Finally, to commemorate today's release of Pokémon Sword and Shield's first expansion, TPC confirmed that a special Max Raid Battle featuring the mythical Pokémon Zeraora will run until June 28.
The entire 11-minute June 17 Pokémon Presents presentation can be viewed again via the video embed on this page.