The Playdate handheld has been delayed until 2022
Problems with the battery and CPU shortages have held back the crank-based device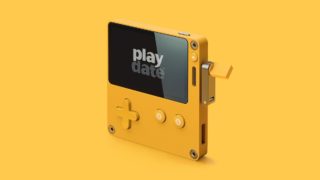 Panic has announced that its Playdate handheld has been delayed until 2022.
The first batch of systems were supposed to be sent out to pre-order customers in late 2021, but issues with the battery and CPU have resulted in a delay.
According to a message sent to all pre-order customers, the first major issue was a problem with the battery in the sample units Panic ordered.
"As our first 5000 finished Playdate units arrived at our warehouse in California for 2021, we began to test a few of them," it said. "We quickly became concerned that some of them weren't giving us the battery life we expected.
"Playdate's battery is designed to last a very long time, and always be ready for you, even if not used for a while. But that was not the case. In fact, we found a number of units with batteries so drained, Playdate wouldn't power on at all – and couldn't be charged. That's a battery worst-case scenario.
"This quickly turned into a months-long, all-hands-on-deck research stress-ball, and we halted production at the factory. The conclusion? We made the difficult, expensive decision to replace all of our existing batteries with brand new ones, from a totally different battery supplier."
Panic returned all 5000 units and had their batteries replaced, and is reporting that the new batteries are "exactly what [they're] hoping for, if not even better than before".
The other issue is the CPU that was originally going to be included in the Playdate, which Panic says will be out of stock for more than two years. As such, the company has replaced it with a more widely available CPU.
"Maybe you've heard about the 'global chip shortage' everyone's talking about?" it said in its message to pre-order customers. "We're here to say it is very real.
"Covid-19 caused an ever-cascading set of worldwide supply chain failures that are leading to many, many electronic parts being simply gone.
"Here's one way we're working to beat the chip shortage – we've just finished a revision of Playdate's main board (for units made later next year) so that we can use a similar, but more widely available, CPU."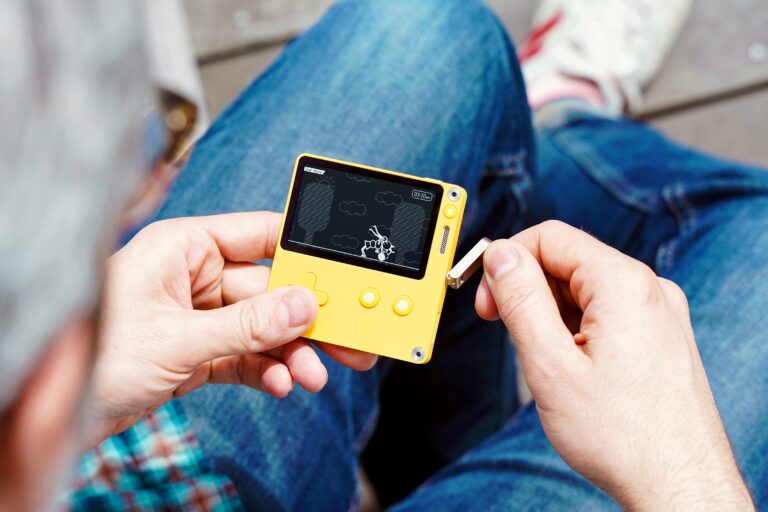 Panic assures people who've pre-ordered the device that their place in the line hasn't changed. The first 20,000 orders will now receive their units in early 2022 (instead of late 2021), and orders 20,000 to 50,000 will now be sent out in the second half of 2022 instead of earlier in the year.
"Units past 50,000 will almost certainly land in 2023, but we're not quite there yet," Panic said.
Playdate features a 2.7-inch black-and-white screen with a resolution of 400 × 240 – around four times the pixels of the Game Boy's screen. It has a D-pad and two buttons, plus a crank which flips out from the side of the device.
Panic, which has predominantly developed Mac and iOS software for the last 20 years but is also the publisher of Firewatch and Untitled Goose Game, bills the crank as "a rotating analogue controller that puts a whole new spin on games".
As part of the handheld's $179 price, purchasers get a 24-game 'season' of free games (rather than the 12 games originally advertised).
Titles have been specially made for the system by indie developers, including Katamari Damacy creator Keita Takahashi and Lucas Pope (Return of the Obra Dinn, Papers Please), and two new games will be released each week via Wi-Fi as part of Season One.