The Order: 1886 studio Ready at Dawn has been acquired by Facebook
Developer joins Oculus Studios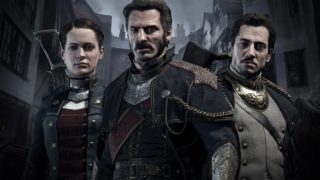 Facebook has acquired The Order: 1886 and God of War: Ghost of Sparta developer Ready at Dawn.
The California-based studio will join the Oculus business, which it has worked with on VR titles for the last several years.
"Ready At Dawn is a veteran game developer, having shipped games to multiple platforms in the past, and a VR pioneer," Facebook's VR boss Mike Verdu wrote in a blog post on Monday.
"As part of the Oculus Studios team, Ready At Dawn will continue creating memorable, immersive, and innovative VR content for gamers around the world as an independently-operated studio. We're thrilled to welcome them to the family."
Ready at Dawn has created four games for the Oculus platform since 2017, including Lone Echo, Echo Arena, Echo Combat, and Lone Echo II (currently in development), all of which feature Ready At Dawn's signature zero-g continuous locomotion system and full-body IK (inverse kinematics).
Oculus claimed the company will continue to operate as an independent studio operating out of their current offices in Irvine, CA, and Portland, OR.