The next Silent Hill movie, Return to Silent Hill, has been announced
"For me, it was important to design a Silent Hill for today's audience," director Christophe Gans previously said of the film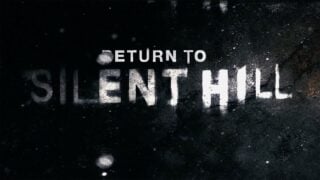 The next Silent Hill movie, Return to Silent Hill, has been announced.
Revealed during the Silent Hill: Transmission, the film will be directed by Christophe Gans, the director of the first Silent Hill film.
Victor Hadida, the producer of the original film, will also produce this entry in the series.
Gans directed the first Silent Hill film in 2006. A second film, Silent Hill: Revelation, was released in 2012 and directed by M.J. Bassett.
Earlier this year Gans spoke about the script for this film, which is targeting a 2023 release.
"I'm aware that Silent Hill is a very big video game franchise, and a work of art in the noble sense of the word," he added. "The people who thought up Silent Hill put a lot of their guts into it. If I know them well, they are people of great integrity.
"For me, it was important to design a Silent Hill for today's audience. It's clear that today's horror movies don't look like the horror movies of 2006, and so much the better. Not that the horror films of 2007 weren't good, but every genre goes through an evolution."
Today's Silent Hill showcase was also used to announce several other projects. Following months of speculation, Konami officially confirmed a Silent Hill 2 remake is in the works at Bloober Team.
Konami also revealed Silent Hill Townfall, which is in development at Scottish studio NoCode and will be published by Annapurna Interactive.
And it announced Silent Hill F, "a completely new story set in 1960s Japan featuring a beautiful, yet horrifying world".
Silent Hill: Ascension, an "interactive streaming series where the entire community shapes the canon of Silent Hill", will launch in 2023.