The next free Epic Games Store titles have been announced
XCOM 2 and Insurmountable will replace Rogue Legacy and The Vanishing of Ethan Carter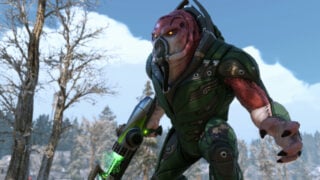 Next week's free Epic Games Store titles have been confirmed.
XCOM 2 and Insurmountable will be free to download from Epic's marketplace from April 14-21.
They will take the place of Rogue Legacy and The Vanishing of Ethan Carter, both of which are now free until April 14.
The Vanishing of Ethan Carter - Welcome to Red Creek Valley Trailer
The Epic Games Store gave away 89 free titles last year (down from 103 in 2020), with a combined worth of $2,120.
According to Epic, which released Unreal Engine 5 on Tuesday, users claimed over 765 million free games in 2021.
Epic and the Lego Group announced earlier on Thursday that they've entered a long-term partnership "to shape the future of the metaverse to make it safe and fun for children and families".
They plan to create a digital experience designed to "give kids access to tools that will empower them to become confident creators and deliver amazing play opportunities in a safe and positive space".
Having committed to donating Fortnite proceeds for a two-week period to Ukraine humanitarian relief efforts, Epic and Xbox said on Monday that the charity drive closed having raised $144 million.
The money will go to four humanitarian relief organisations: Direct Relief, the United Nations Children's Fund, the United Nations World Food Programme, and the United Nations Refugee Agency.