The new voice of Mario has been revealed
LA-based actor confirms he's taken on the role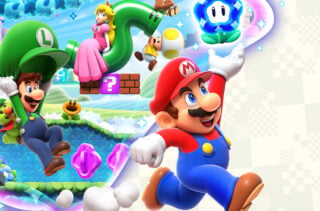 The new voice of Mario has been officially announced.
LA-based voice actor Kevin Afghani announced the news on his Twitter account on Friday.
"Incredibly proud to have voiced Mario and Luigi in Super Mario Bros. Wonder. Thanks to Nintendo for inviting me into the Flower Kingdom!"
Afgahni previously voiced the character Arnold in Genshin Impact.
The voice actor's name appeared in a leaked list of Mario Wonder credits earlier this week, though fan speculation pointed to another actor, Mick Wingert as the voice of Mario – something the actor's agent later denied.
Nintendo announced this summer that Charles Martinet – who has voiced Mario for over 25 years – would be stepping down from the role, but it didn't announce who had replaced him.
In a video posted by Nintendo last month, Charles Martinet and Mario creator Shigeru Miyamoto discussed Martinet's new role as 'Mario Ambassador'.
Martinet said the role will entail "travelling around the world, sharing the joy of the Mario family, and being able to continue meeting with all of you wonderful fans, who I cherish absolutely the most".
This week's leaked Wonder credits also suggest that Deanna Mustard, one of the longest-serving Mario voice actors, has been recast as Daisy.
Meanwhile, Samantha Kelly, who voices Peach, Toad and Toadette in previous Mario games, voice of Bowser Kenny James, as well as Caety Sagoian as Bowser Jr., could be returning.