The new Test Drive Unlimited game is set in Hong Kong
Nacon confirms Solar Crown location and September 2022 release date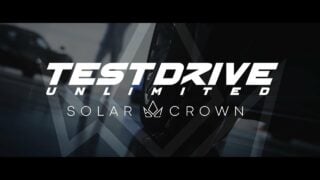 Publisher Nacon and WRC studio KT Racing have released a new trailer for MMO racer Test Drive Unlimited Solar Crown, which confirms the setting for the game as Hong Kong and a September 2022 release date.
"The next stop for Test Drive Unlimited Solar Crown is Hong Kong," said game and art director Amaury Beyris, during a live stream event on Tuesday. "When we think of Hong Kong, we think of a big city, an urban jungle filled with skyscrapers, luxury cars, etc.
"But behind that are vast, natural landscapes, forests, mountains, marshes, beaches… many environments that fit a car racing game very well."
The game will see two clans face each other: The Streets and the Sharps. "Each of them has their own view of the world and is ready to fight for it," explained Beryris.
Announced in July 2020, the third game in the Test Drive franchise's open world Unlimited sub-series promises to let players get to grips with "extraordinary cars" in "a luxurious island world recreated at 1:1 scale".
The title is coming to PS5, PS4, Xbox Series X/S, Xbox One, Nintendo Switch, and PC via Steam and the Epic Games Store.
"The brand new Test Drive Unlimited keeps the DNA from the first games, and revamps it for the modern era," according to the blurb accompanying a previous trailer.
"You have the freedom to progress however you like, the classic open championship concept returns too. Live your best life. Race, cruise, and hang out with your friends until the sun goes down and even after!"