The Mega Drive Mini 2 is now available to pre-order in Europe
Sega has previously warned that stock will be much lower than the first Mini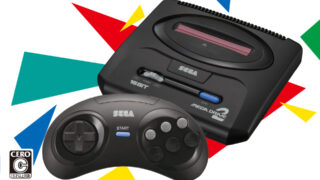 The Sega Mega Drive Mini 2 is now available to pre-order in Europe.
The mini console can now be ordered exclusively through Amazon, at a price of £109.99 / €109.99.
However, Sega has previously warned that total stock for North America and Europe will be just one-tenth of that of the first Mega Drive Mini, due to the ongoing global semiconductor shortage.
The Mega Drive Mini 2 will contain 60 games, including seven that are previously unreleased.
Unlike its predecessor, the Mega Drive Mini 2 will also include 12 Mega CD games, boasting CD-quality music and full-motion video.
The full list of games is as follows:
Mega Drive / Genesis Mini 2 – western game list
Mega Drive / Genesis
After Burner 2
Alien Soldier
Atomic Runner
Bonanza Bros
ClayFighter
Crusader of Centy
Desert Strike
Devi & Pii (unreleased)
Earthworm Jim 2
Elemental Master
Fantasy Zone (new port)
Fatal Fury 2
Gain Ground
Golden Axe II
Granada
Hellfire
Herzog Zwei
Lightening Force / Thunder Force IV
Midnight Resistance
The Ooze
Out Run
Out Runners
Phantasy Star II
Populous
Puyo Puyo Sun (new port)
Rainbow Islands Extra
Ranger X
The Revenge of Shinobi
Ristar
Rolling Thunder 2
Shadow Dancer 2
Shining Force II
Shining in the Darkness
Sonic 3D Blast
Space Harrier II (new port)
Spatter (unreleased)
Splatterhouse 2
Star Mobile (new port)
Streets of Rage 3
Super Hang On
Super Locomotive (new port)
Super Street Fighter II
ToeJam & Earl in Panic on Funkotron
Truxton
Vectorman 2
Viewpoint
Virtua Racing
Warsong
Mega CD / Sega CD
Ecco the Dolphin CD
Ecco: The Tides of Time CD
Final Fight CD
Mansion of Hidden Souls
Night Striker
Night Trap
The Ninja Warriors
Robo Aleste
Sewer Shark
Shining Force CD
Silpheed
Sonic CD
A Sega representative recently told Polygon that the western release of the Mega Drive / Genesis Mini 2 will have just one-tenth the supply of 2019's Sega Mega Drive / Genesis Mini .
They claimed that the product was originally going to be Japan-only, but that "by using Amazon's 'Japan Store' system, we found that at least a small number of units could be sold via Amazon.com, so a portion was allocated to make the North American version".
Related Products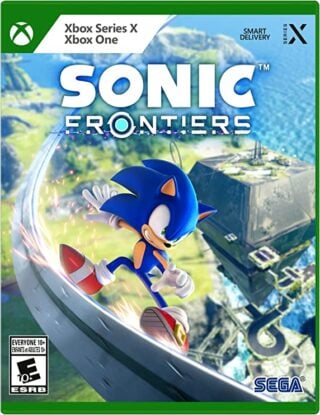 Sonic Frontiers (Xbox Series X|S)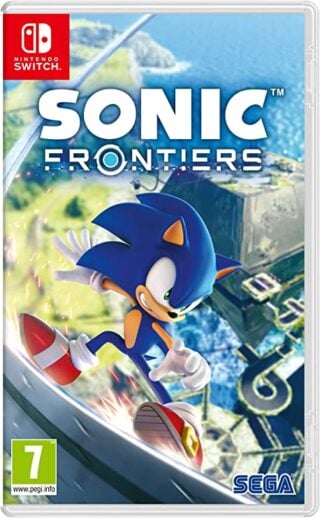 Sonic Frontiers (Switch)
Some external links on this page are affiliate links, if you click on our affiliate links and make a purchase we might receive a commission.