The Life is Strange Remastered Collection has a new release date
The recently delayed game will now arrive in February 2022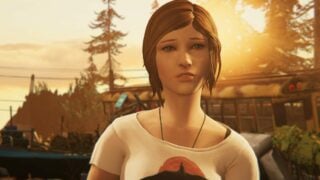 Square Enix has announced a new early 2022 release date for the Life is Strange Remastered Collection.
The Remastered Collection was previously scheduled to be released later this year following the arrival of the latest game in the series, Life is Strange: True Colors, on September 10.
However, developer Deck Nine confirmed last month that, "due to the ongoing challenges of the worldwide pandemic", it had been delayed to 2022 to "alleviate additional pressure on the Life is Strange team".
The game will now be released on February 1, 2022, publisher Square Enix said on Friday.
Life is Strange Remastered Collection | Official Trailer – E3 2021
The Remastered Collection promises to improve the visual detail of characters and environments in both the original Life is Strange and its prequel, Life is Strange: Before the Storm.
It will also feature "vastly improved" character animation, according to Square Enix, using full facial motion capture performances, as well as upgrades to the game engine and lighting.
Shortly after the Remastered Collection was delayed, the Nintendo Switch version of Life is Strange: True Colors was also delayed to later this year.
The Life is Strange: Wavelengths DLC, a bonus episode that's included with the Deluxe and Ultimate editions of True Colors, will be released on September 30.