The latest Miles Morales PS5 gameplay footage reveals Spider-Man's unlockable feline sidekick
The cat is part of one of the game's Spider suits
Insomniac Games has released new Spider-Man Miles Morales PS5 footage showing off one of the hero's companions, a cat who's part an unlockable suit.
According to an in-depth preview of the title in the latest issue of Game Informer, the cat—which is also named Spider-Man—was stolen during a convenience store robbery. Miles sets out on a mission to retrieve it from the perpetrators, who are located at a power station, before returning it to its owner.
"The cat is part of one of the suits that the player unlocks, and Insomniac spared no details in making it awesome – the fuzzy companion is wearing a Spider-Man mask over the top part of its head," the magazine says.
"That's not all; when Miles performs a finisher, the cat leaps out of the backpack, bares its fangs, and slashes at the enemy with a furious claw strike."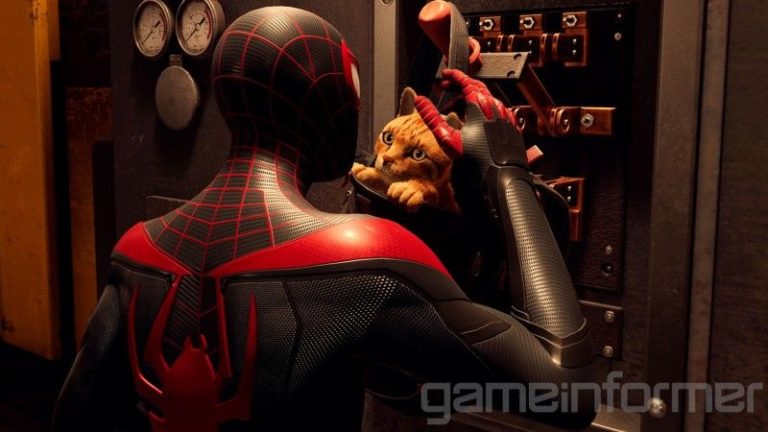 More Spider-Man: Miles Morales PS5 footage was released earlier this week, showing the game's first boss battle against Rhino.
Game Informer's Miles Morales preview includes a host of additional Spider-Man Miles Morales details, including how Venom attacks work, and some of the villains Miles will use his new-found powers against.
The game is said to be entirely load-free on PS5, even if players fast travel. The next-gen version can be played in Performance Mode at 4K/60fps, or in Fidelity Mode at 4K/30fps. Fidelity features ray-tracing and other visual effects not included in Performance, which replaces ray-tracing with screen-space reflections.
Creative director Horton also suggested that story threads from the first game like the Venom and Green Goblin teases might not get resolved in this chapter.