The latest Ghost of Tsushima Director's Cut patch fixes missing armour and mission reward bugs
The 2.07 update is live to all players now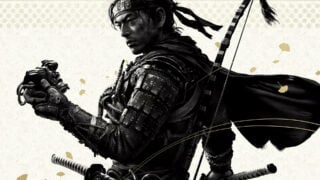 A new update for Ghost of Tsushima: Director's Cut fixes a number of bugs, including one that removes players' armour.
The version 2.07 patch (version 2.007.000 on PS5) restores the Fundoshi armour in New Game+ mode, following reports that some players were losing it upon starting.
It also fixes an issue where some replayed missions weren't giving players their rewards until the game was reloaded.
The full list of fixes is as follows:
Ghost of Tsushima Director's Cut version 2.07 patch notes
Restored missing Fundoshi for some New Game+ players who had lost access to it.
Addressed an issue where replayed missions would not grant the proper rewards until the game was reloaded.
Addressed an issue where some supply boxes could be restocked upon checkpoint reload.
Addressed an issue where giving the hut builder supplies then skipping the cutscene would still take the supplies but not complete the objective.
Addressed an issue where players were not able to join in-progress Legends Survival matches via matchmaking.
Reduced the length of haptic feedback when fast traveling
Addressed some issues related to Activity Cards.
Addressed an issue with Legends leaderboards visibility.
Various UI improvements, bug and crash fixes.
Sucker Punch also released two smaller patches, versions 2.05 and 2.06, last week. These fixed "a crash that a few users were experiencing", and an issue where players could arrive on Iki Island wearing the Sakai armour and couldn't progress.
Released on August 20, Ghost of Tsushima Director's Cut included a number of new additions to the original 2020 PS4 release, including a new Iki Island expansion and several PS5-only features.
In VGC's Ghost of Tsushima Director's Cut review, we called the game "the perfect excuse to go back to the island," adding: "The game has never looked better, and now stands toe-to-toe with the other Sony tentpoles on the platform. While the gameplay changes aren't enough to shake the nagging feelings or repetitiveness, engaging combat and a well told story are more than enough reasons to play through the game again."