The Last of US season two is 'likely', Bella Ramsey says
"There's nothing confirmed yet," the Ellie actor stresses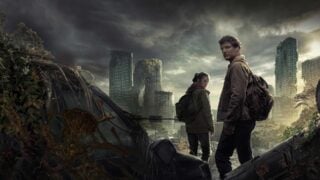 A second season of HBO's The Last of Us is "likely", according to one of its stars.
Speaking to the BBC, Bella Ramsey – who plays Ellie in the TV adaptation – said the reaction to the show's first episodes makes a second season all but certain, but stressed that nothing had been officially confirmed yet.
"If people keep watching, I think [a second series] is pretty likely," she said. "It's down to the guys at HBO."
"There's nothing confirmed yet so we'll have to wait and see."
Ramsey also explained that she had previously had little experience with video games, including The Last of Us, but working on the show had opened her eyes to the medium's storytelling possibilities and she hopes it will lead to more video game adaptations.
"[Video games] are so much richer than I ever imagined, being a naive, ignorant, non-gamer," she said.
"It's really cool that video games can work in a cinematic medium. Maybe it will form a blueprint for video game adaptations going forwards. It's such a good representation of how video games can be adapted in the right hands."
HBO claimed earlier this week that the second episode of The Last of Us saw record growth in terms of viewing figures from the show's debut.
The second episode of the adaptation aired on Sunday night in the US where it attracted 5.7 million viewers – up 22% compared to the first episode.
"This marks the largest week 2 audience growth for an HBO Original drama series in the history of the network," the company said on Monday.
In a recent interview, Naughty Dog co-president Neil Druckmann – who also co-produced and co-wrote the show – hinted that a potential second season would cover The Last of Us Part 2, and that Naughty Dog may have plans for a third entry in the series.
"People see bad adaptations and it adds credence to the idea that games are childish," Druckmann told The Hollywood Reporter. "I love the idea that someone could watch this and be moved by it and then be like, 'Wait, that's based on the video game?'"