The Last of Us Part 2's new story trailer has been released
PS4 exclusive releases on June 19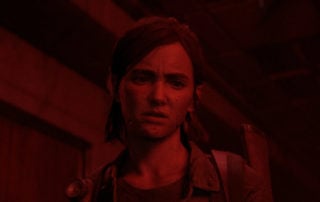 Sony has released a new story trailer for The Last of Us Part 2, which you can watch below.
The official blurb reads: "After a vicious and violent event disrupts the relative peace that Ellie has found in Jackson, she sets out to bring justice to those responsible.
"As she hunts them down one by one, she is confronted with the devastating physical and emotional repercussions of her actions."
Following two delays, developer Naughty Dog announced on Monday that the game has gone gold ahead of The Last of Us Part 2 release date on June 19.
The Last of Us Part 2 story elements leaked via several gameplay videos last month, showing new areas, cut-scenes and menus.
Creative director Neil Druckmann said at the time that he was "heartbroken" by the leak.
SIE also said: "We're disappointed that anyone would release unauthorized pre-launch footage of The Last of Us Part II, disrupt years of Naughty Dog's hard work and ruin the experience for fans worldwide.
"We want everyone to have the opportunity to play The Last of Us Part II at the same time and ask that viewing or sharing of the unauthorized footage be avoided."
SIE claimed last week to have identified the culprits behind The Last of Us Part 2 gameplay leak.
"They are not affiliated with Naughty Dog or SIE," it said. "We are unable to comment further because the information is subject to an on-going investigation."