The Last of Us 2's length and content weren't influenced by PlayStation's marketing team, stresses game director
Druckmann also recalls "heartbreaking" decision to cut a playable fair scene in Jackson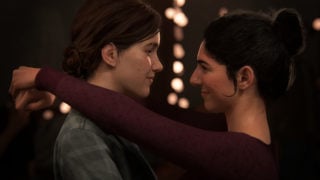 The Last of Us Part 2 director Neil Druckmann has said PlayStation's marketing department had no influence over the length or content of the PS4 exclusive.
Chatting with actor Troy Baker, who plays Joel in the series, Naughty Dog vice president Druckmann said a theory he'd seen recently suggesting the length of games are extended for marketing purposes doesn't apply to his studio's titles.
"I've seen someone like, fuck, I'm going to get in trouble for this, I don't care," he said. "Someone recently said 'games are too long' and part of like their thread they're saying, 'it's because marketing wants to say how big games are and that's how they're going to sell the game'.
"In my 16-year career at Naughty Dog, marketing has never—not once—gave us a creative note to say 'this should be in the game', or 'the game should be this long, or 'this short', or 'have this feature'. Not once in my entire 16-year career has that happened. I'm not saying it doesn't happen, it just has never happened to us."
Game length aggregation site How Long to Beat measures The Last of Us 2's main story as taking 23 hours to complete, or 37.5 hours for completionists.
"The game is this long because we wanted to make it that long," Druckmann continued. "And it might be too long for certain people, and it might be not long enough for certain people, but it's this long because that was our call."
In VGC's The Last of Us 2 review, critic Jon Bailes calls the sequel Naughty Dog's "greatest game". His 5/5 verdict commends the studio's refusal to rush its plot, "giving its characters and scenarios time to breathe", even if he feels the game "is a little too long, with too many big moments that fail to stick in the memory as they dissolve into more bloody violence".
In a separate conversation during the most recent episode of the official Last of Us Part 2 podcast, Druckmann recalled the "heartbreaking" decision to cut a fair section in Jackson from the final game.
Taking place in the run-up to the dance between Ellie and Dina, the playable content was near complete but was ultimately left out for pacing purposes
"One of the things we cut pretty late that was pretty cool is, that whole dance sequence, there used to be a playable part right before it," he said. "So Ellie's been drinking on her own in some alleyway, you can hear the festival happening in the distance, and it was playable, so you're walking in the snow and you walk outside the church and there's this whole fair.
"They have little games and kids running around, and you could play darts and do all these mini-games, like kids pretending to be a Clicker and they tie a blindfold on themselves and they chase each other, and you could play with them.
"You could go to the back of the church and find these two teenagers making out, and it was all pretty done," Druckmann continued. "Like a lot of it wasn't super polished, it was like 80 percent, and we just felt for pacing purposes it just slowed things down too much at that point in the story. It was heartbraking to cut all that out but that's one of those tough decisions that you have to make sometimes."
Following its release on June 19, The Last of Us Part 2 sales cleared four million copies in three days, making it the fastest-selling PS4 exclusive to date.
It's also one of the highest rated PS4 games, according to review aggregation site Metacritic, with a Metascore of 94.
Related Products
God of War Ragnarök (PS5)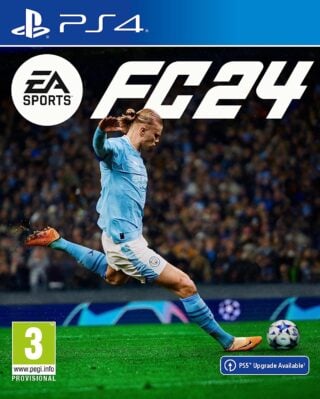 EA Sports FC 24 (PS4)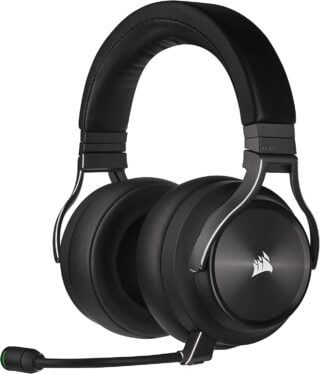 Corsair VIRTUOSO RGB WIRELESS XT Gaming Headset
Other Products
Some external links on this page are affiliate links, if you click on our affiliate links and make a purchase we might receive a commission.