The Kingdom Hearts 4 trailer appears to tease a Star Wars crossover
This would mark the first time the franchise would be included in the series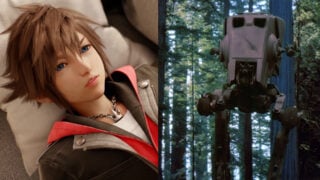 Part of a Star Wars vehicle has seemingly been spotted hiding in the reveal trailer for Kingdom Hearts 4.
During the portion of the Kingdom Hearts 4 reveal trailer that cuts to a forest environment, what looks like the foot of an AT-ST walker can be seen in the background.
This has led many to speculate that the environment in the game could be Endor from Return of the Jedi, which would introduce Star Wars to the Disney crossover franchise for the first time.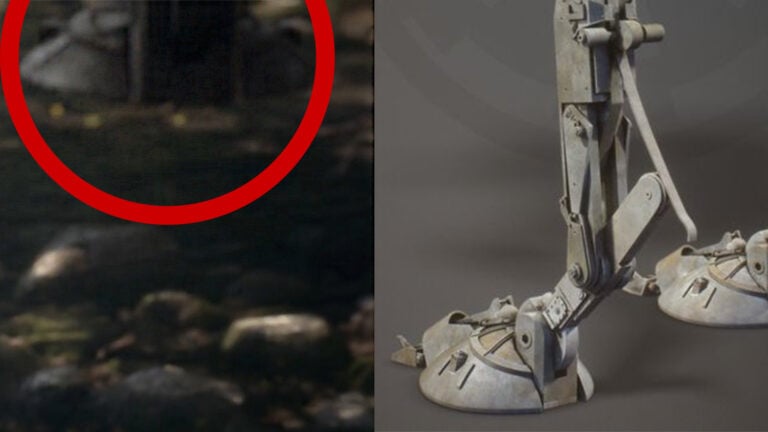 As shown in the image above (via Art Station), though blurry, the features of the AT-ST feet are clear. The sloping sides of the dome-like structure and the large blocky "heel" of the walker are visible.
If this is truly a hint at the inclusion of Star Wars in Kingdom Hearts, it would be a huge step for the series, that has previously focussed on traditional Disney characters.
Disney has owned the rights to Star Wars for a decade but has yet to include them in its wildly popular collaboration with Square Enix.
This could also open the door for Marvel properties to be included in the game, as well as the wide catalogue of 20th Century Fox content that Disney recently acquired.
The recent announcement trailer for Kingdom Hearts 4 confirmed that protagonists Goofy and Donald Duck would return, but no further Disney characters have been confirmed so far.
Kingdom Hearts 4 reveal trailer
According to Square Enix, Kingdom Hearts 4 will mark the beginning of an "epic new storyline" titled the 'Lost Master Arc.'
Players are introduced to the Quadratum, which Square Enix describes as "a large, expansive city set in a gorgeous, realistic world unlike anything ever seen before in the Kingdom Hearts series."
The debut trailer sees the return of Sora's Disney companions Donald and Goofy, in addition to the first appearance of Strelitzia, who is described as "a mysterious new character who appears before Sora in this strange new setting."