The iPhone 15 Pro version of the Resident Evil 4 remake will cost $60
Apple's new device promises console-quality games, and it seems the prices will match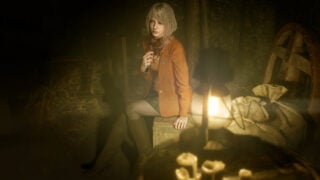 The upcoming iPhone 15 Pro version of the Resident Evil 4 remake will cost $60 / £58.
Apple revealed its latest iPhone models earlier this month and stated that its upcoming iPhone 15 Pro will be capable of playing console-quality games.
One of the first games aiming to prove this claim is Capcom's iPhone 15 Pro port of the Resident Evil 4 remake, which will be set for release on the device later this year.
However, it appears that console-standard games will come with console-standard pricing.
The game is now available for pre-order on the iOS Store, though only those with devices capable of playing it – iPhone 15 Pro, iPhone 15 Pro Max and some iPad Pro and iPad Air models.
VGC can confirm that in the UK, the base game is free, but it includes a number of in-app purchases, one of which is £57.99 for 'Resident Evil 4'. The US App Store, according to TouchArcade, is charging $59.99.
The addition of a $60 / £58 in-app purchase implies that the initial 'free' 700MB version will be some sort of demo to show the game running on the device, at which point players will have to pay for the full game.

Assassin's Creed Mirage, which will be released for PC and consoles next month, is also headed to iPhone 15 Pro in "early 2024", as is fellow Ubisoft game The Division Resurgence and Kojima Productions' Death Stranding. Pricing has yet to be confirmed for these games on iOS.
"iPhone 15 Pro gets a major performance upgrade from the A17 Pro chip," Apple claimed earlier this month. "With a new 6-core GPU and a faster Neural Engine, it becomes a ridiculously powerful mobile gaming machine, enabling higher-quality graphics and rich, immersive game worlds never seen before on a smartphone."
Sribalan Santhanam, VP of Apple's silicon engineering group, said: "We've added brand new features to the GPU, like mesh shading, which lets games create detailed environments while drawing less power. And for the first time, we have hardware-accelerated ray tracing, featuring the fastest ray-tracing performance in any smartphone."
Related Products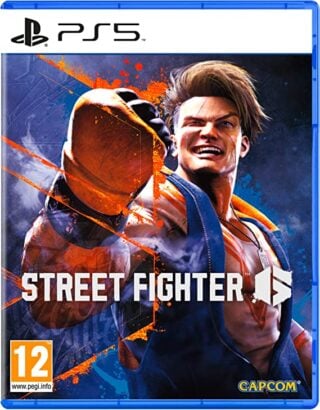 Street Fighter 6 (PS5)
Some external links on this page are affiliate links, if you click on our affiliate links and make a purchase we might receive a commission.