The House of the Dead – Remake has been rated for Stadia, hinting at a wider release
The game has only been confirmed for Nintendo Switch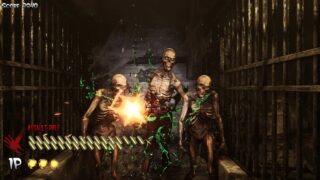 The House of the Dead – Remake has been rated for Google Stadia, implying that it will be coming to platforms other than the currently announced Nintendo Switch.
As spotted by Stadia Source, the game has been rated by the ESRB, which all but confirms that the game will arrive on Google's streaming platform.
While other platforms haven't been announced, developer Forever Entertainment's previous Sega remake, Panzer Dragoon and Panzer Dragoon II Zwei ended up releasing on Nintendo Switch, Stadia, PlayStation 4, Amazon Luna and Xbox One, despite being initially revealed as only coming to Nintendo Switch.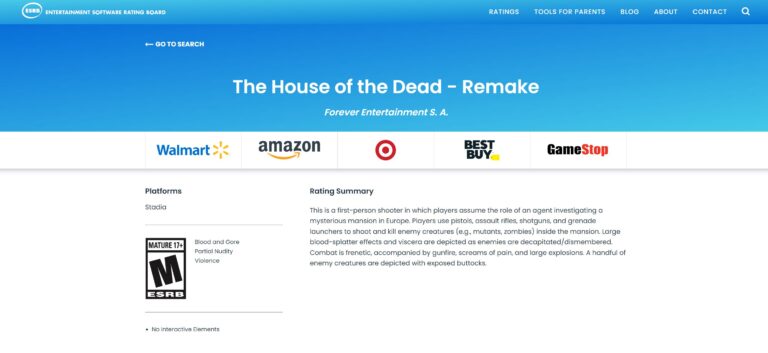 The remake of Sega's arcade shooter was revealed at Nintendo's Indie World Showcase last April. 
Developer Forever Entertainment is also currently remaking Front Mission for Nintendo Switch. While little news on The House of the Dead remake has emerged since it was announced, the official Twitter account did reveal in early February that new info about the game would be coming "soon". 
The remake was initially supposed to release in 2021, but in December 2021 the developer announced that it had been delayed until Spring 2022. A formal release date has yet to be revealed.
The House of the Dead series began in 1996, with the original title only released in arcades in Japan initially. In 1998, a Sega Saturn port of the game was released by Tantalus Interactive.
The game was met with favourable reviews upon launch and spawned several sequels, many of which also received console ports, as well as the traditional arcade cabinets.
The most recent game in the series, House of the Dead: Scarlet Dawn released in 2018 for arcades.
In a 2019 interview with SEGA Interactive's Japanese website, series producer Takashi Oda revealed that he wants to produce "three more games in the series".
Related Products
Other Products
Some external links on this page are affiliate links, if you click on our affiliate links and make a purchase we might receive a commission.