The Grammys are adding a new video game soundtrack category
Game music will have its own award starting from next year's ceremony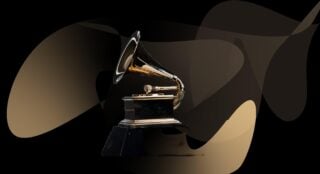 Video game soundtracks are set to be given their own Grammy Awards category.
The Recording Academy, the group behind the Grammy Awards, has announced that it plans to introduce five new award categories.
One of these will be called Best Score Soundtrack for Video Games and Other Interactive Media.
The first award will be given at the 65th annual Grammy Awards, set to be held in 2023.
According to the Recording Academy, the award "recognizes excellence in score soundtrack albums comprised predominately of original scores and created specifically for, or as a companion to, a current video game or other interactive media released within the qualification period."
In a statement regarding all five new categories, Recording Academy CEO Harvey Mason Jr said: "We're so excited to honour these diverse communities of music creators through the newly established awards and amendments, and to continue cultivating an environment that inspires change, progress and collaboration.
"The Academy's top priority is to effectively represent the music people that we serve, and each year, that entails listening to our members and ensuring our rules and guidelines reflect our ever-evolving industry."
A Kirby concert is being held later this year to celebrate the franchise's 30th anniversary.
The Kirby 30th Anniversary Music Fest will take place at Tokyo Garden Theatre on August 11.
The event will start at 6pm JST / 2am PT / 5am ET / 10am BST and will be live streamed worldwide free of charge.