The Game Awards 2020 will take place across three cities for the first time
A digital event will be streamed live from studios in London, Tokyo and Los Angeles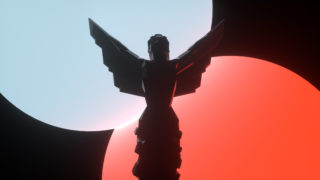 2020's The Game Awards will be streamed live on Thursday, December 10.
Due to the pandemic, this year's show will not be filmed in front of a live audience, although it will feature world premieres, musical performances and guests, producer Geoff Keighley told The Hollywood Reporter.
For the first time, the show will expand beyond Los Angeles, with this year's edition set to be streamed from studios in London and Tokyo, in addition to California.
The event will also take place slightly earlier than normal to accommodate a global audience. Previously, European viewers looking to watch the show live have had to stay up until the early morning.
"I think the big opportunity that it presents to us is being a little bit more global in our rollout of the show, so normally the world comes to Los Angeles for the game awards physical event, and now we're really taking the show to the world and being able to connect with more people and more places," Keighley said.
The journalist and producer has already had a test-run with a digital format via August's Gamescom: Opening Night Live, and The Game Awards is set to introduce means for its audience to interact via social media and "in-game experiences," he said.
"It was really important to me that we did a live show, and not something that was pre-recorded, because the magic of winning these awards live and the reactions — I would never want to do anything to disrupt that.
"Our show has always been driven by the community, and we recognize gamers actually in the show — we have a content creator of the year award — creators are part of the gaming ecosystem and they really bring these games to life."
This year will also introduce the innovation in accessibility award, which recognizes software or hardware developers who are pushing the medium forward in terms of reach.