The Game Awards 2019 date confirmed
"This year's show will celebrate the act of creation," says Geoff Keighley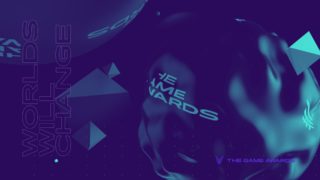 The Game Awards 2019 will be held on December 12, 2019, executive producer Geoff Keighley has announced.
For the fifth year running the event will take place at the Microsoft Theater in Los Angeles.
"This year's show will celebrate the act of creation, as I turn the stage over to a group of visionary teams selected to share their new projects with you," Keighley said.
The Game Awards 2018 attracted 26.2 million live views across more than 45 online video networks.
Red Dead Redemption 2, Celeste and Fortnite received multiple awards on the night, as did God of War, which was crowned Game of the Year.
More than 10 new games were announced during the event including Mortal Kombat 11, The Outer Worlds, Far Cry New Dawn and Journey to the Savage Planet.
In August, Gamescom 2019 kicked off with a new live streamed event produced by Keighley and Kimmie H. Kim, fellow executive producer of The Game Awards.
Gamescom: Opening Night Live attracted over 500,000 simultaneous viewers, according to Gamescom organiser Koelnmesse.