The former lead designer of PS5's Kena claims he was 'maliciously forced out'
Designer shares "grief" upon seeing recent reveal; Ember Lab says claims include "false accusations"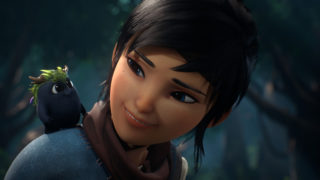 The former lead designer of PS5 adventure game Kena: Bridge of Spirits has alleged that he was "maliciously" forced out early in the project's development and shared his "grief" upon seeing its recent reveal.
Brandon Popovich, a programmer and designer with experience working with studios such as Insomniac and Skydance, claimed that he had created "95%" of Kena's code at the point of leaving Ember Lab, the creator of Kena, in 2017.
Popovich alleged that at least some of his work went unpaid and that he was promised a long-term role by Ember Lab, but he turned it down after his offer was significantly reduced.
VGC was shown e-mail exchanges backing up these allegations. A second former Ember Lab contractor, speaking anonymously to VGC, made similar claims of unpaid overtime during Kena's development and reneged promises related to a full-time position on the part of Ember Lab.
In a statement issued to VGC, Ember Lab said Popovich's claims include "a number of false accusations" and claimed that in return for his unpaid work it made contributions of its own to one of Popovich's side projects (Ember's full statement can be found below).
In a separate conversation, it noted that work on Kena had been going on for "more than five years" and that Popovich had contributed just seven months of work. Ember said its offer to the designer was "above market value" and that it was disappointed it couldn't come to an agreement. Popovich will be credited in the final game, it said.
Kena: Bridge of Spirits is a PlayStation and PC adventure game announced during the PS5 showcase in July. The game's developer, Ember Lab, was founded in 2009 by brothers Josh and Mike Grier as an animation studio and has not released a high-end game before.
Popovich told VGC he was initially contracted to help Ember's transition into console game development in 2016.
"I worked with Ember Lab for a number of months," he said. "During the time there I created the initial Prototype, taught the animators what they needed to know to animate games and more. We were able to work really well together with no real friction."
He added: "Most of what was there before was only conceptualized at that point. But I wanted to make this game amazing. I wanted this game to be impactful and incredible. I was given full rein to discuss and implement ideas with the animators."
Ember disputed Popovich's claims that he had created core mechanics for the game, and in a video call showed VGC a Unity prototype that existed before Popovich's employment
The programmer and designer said his initial role on Kena was to transition the project's early Unity prototype over to Unreal Engine. However, Popovich claims that only basic animations could be recovered, leading him to eventually rebuild the project's core components, including movement and attacks.
Popovich claims that his influence over Kena's early prototype eventually extended beyond implementation, and that he designed many core mechanics, including expanding the role of the "Rot", an army of spirit companions commanded by players to solve puzzles and manipulate the environment.
This work later extended to a boss encounter and many cut-scenes featured in the recent PlayStation 5 trailer, he claimed.
"I worked directly with [CCO] Mike Grier and our correspondence was genuinely great. He loved my ideas and kept pushing me to push more and more of my ideas into features into the game," he said.
"We would have conversations that would last hours about what the Rot were, how the game should feel and be designed as. I felt my role growing with the team daily. I worked closely with the animators to create different states and abilities of the Rot, as well as improving the movement and action elements of Kena."

Ember disputed Popovich's claims that he had created core mechanics for the game and provided evidence of a Unity prototype that existed before the designer's contracted employment, featuring many moves and mechanics said to be included in the final game.
However, email exchanges indicate that Popovich's influence on the project was deemed significant enough for Ember to offer him a lead designer credit in January 2017, subject to review and without legal obligation.
Popovich claimed that much of his time working on Kena up to this point had been for low pay "to help support the game," and that he had needed to take on other work to support himself financially.
In October 2016 he helped design narrative thriller The Fidelio Incident, which Ember also contributed some animations for, as mentioned in its credits. It's this work which Ember claims was supplied in compensation for unpaid overtime. However, Popovich denies this was agreed and correspondence seen by VGC suggests the unpaid work was agreed to months later.
However, Popovich claimed that the bulk of his working week was still dedicated to Kena, and that he was motivated by the promise of a lead designer position, plus bonus and shares commitments.
"By January 2017 I had created the majority of the code for the Kena prototype," he said. "At this time, I was working for them with a pay cut when I could, doing side work whenever possible so I could still support myself and family. Some weeks I was working 40 hours for one studio and on my free time with Ember. Other times I was working 60-hour weeks for Ember. It was pretty erratic."
"I had hoped the game would never be announced or released. And then I saw the PS5 announcement. The grief and terrible feelings welled up inside. I cried, honestly."
Popovich then claims that, through his contacts gained working on The Fidelio Incident, an opportunity emerged to pitch Kena to publishers at the upcoming GDC show. The pitch meetings were a huge opportunity to expand the project and raise vital funds to make staff like Popovich full time, he said, and so the team crunched to put together the best demo they could.
"We organized meetings to put us in front of 18 companies," Popovich explained. "This was a serious chance to prove ourselves. I was in front of this, setting up progression systems, refining the code and gameplay. Adding last minute changes we all wanted, but didn't think we would have time for. We worked non-stop for weeks. I even designed a boss fight based upon concept art they had."
By March 2017 Ember had created a prototype and trailer to show to prospective publishers behind closed doors, and it was a big success. "All but one company said they wanted to back the game," Popovich said. "It was a big success and everyone was ecstatic.
"After GDC there were talks about how we would expand. What choices we should go for with the full game. Deep conversations about budgets, story and game elements were held. I was spilling my heart and mind to the studio. We hadn't signed a deal yet, but I was promised that, if I hung in there, a position and bonus would come."
Four months later, a publishing deal had still not been signed and Popovich was heavily in debt. The programmer and designer was determined not to seek full time employment and give up on the Kena position, he said, but he did manage to take on extra work with Ember's blessing, including a role on the Blade Runner 2049 VR game.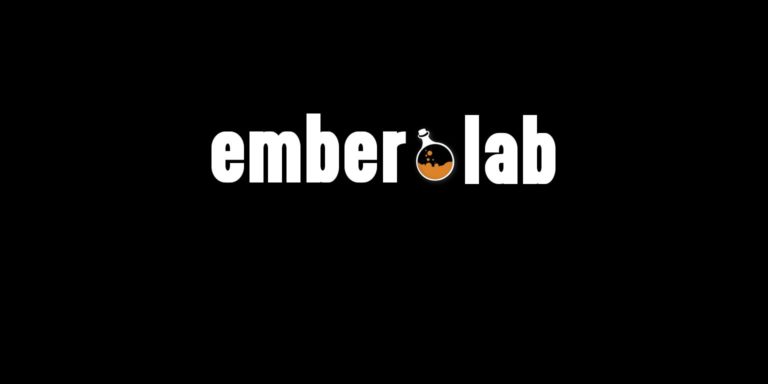 During this period Ember Lab was increasingly concerned about money, Popovich claimed, and he then agreed to do extra work for free (VGC was shown email exchanges suggesting this was the case). He had hoped this was a temporary pain to ensure he got his senior position on the project, he said, but several months later his role on Kena reached an abrupt end.
"By September things were increasingly stressful in our conversations as they were straining for money," Popovich said. "Even with me working for free there was still talks of running out of budget.
"And then [Ember CCO] Mike Grier called me to let me know that I would no longer be receiving a signing bonus, and instead I would receive a smaller bonus if I stayed for the entire project. I would also receive a salary which was $50,000 less than we had agreed previously, and I would not receive shares in the company.
"The call ended in total befuddlement. I didn't know what was going on. They had offered me almost half what they had promised, knowing full well that it was less than I could survive on and support my family. They also removed all share options and basically said, 'take it or leave it.'"
Popovich declined the offer and claims that he hasn't heard from Ember since. "The HR person talked to me a few times to get tax documents, but that's it."
"Ember knew they could take advantage of me and expected me to not say anything… But with the support of my family, friends, and industry peeps. I'm saying something."
He added: "This was the project that was meant to make me a big deal and suddenly it was over. I was depressed, emotional, and felt an urge to self-harm. But I had responsibilities – I had people I cared for and to take care of – so I had to go on."
Three years later, Kena's official announcement during July 2020's PlayStation 5 showcase brought those feelings of grief back to the surface, Popovich claims.
"I had hoped the game would never be announced or released. And then I saw the PS5 announcement. The grief and terrible feelings welled up inside. I cried, honestly. The trailer that we created together three years ago at GDC is almost exactly the same as the one shown. Not only that, certain game elements I pushed for are shown up there polished and pretty."
"To this day I feel grief and anger," he added. "I feel like I was maliciously forced out. Ember knew they could take advantage of me and expected me to not say anything. But with the support of my family, friends, and industry peeps. I'm saying something."
In a statement issued to VGC, an Ember Lab spokesperson said the studio was saddened by what it called "hurtful accusations".
"Brandon's statement includes a number of false accusations that diminish the efforts of those who worked on the original Unity prototype and our talented team members who have worked so hard over the past 5 years.
"A Game Design Document, character concepts, and a fully functioning Unity prototype, including the game's core mechanics, were developed prior to Brandon joining the project.
"Brandon was fully compensated for all of his work which focused on migrating the features of the Unity prototype to an Unreal prototype using UE4 Blueprints. None of the work developed for the Unreal prototype is currently being utilized in production. When it came time to build a team for full development, we offered Brandon a position which he declined.
"We've been building our dream game, together with the efforts of a very dedicated team, and we are saddened by these hurtful accusations."
Related Products
God of War Ragnarök (PS5)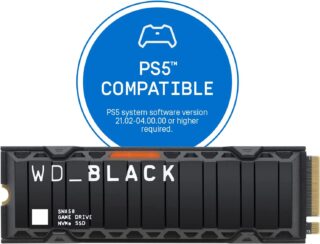 WD_BLACK 500GB M.2 SSD with Heatsink
Other Products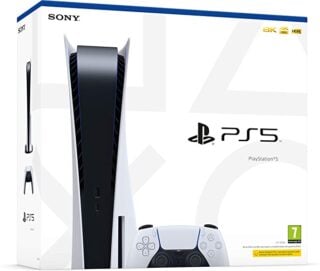 PlayStation 5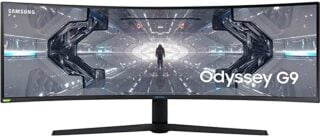 SAMSUNG 49-inch Odyssey G9 Gaming Monitor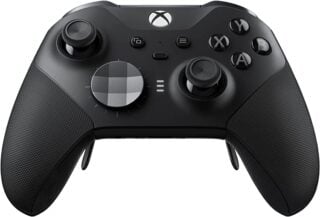 Xbox Elite Series 2 Wireless Controller
Some external links on this page are affiliate links, if you click on our affiliate links and make a purchase we might receive a commission.