The first Sonic Prime concept art has reportedly leaked
Netflix has yet to offer an official look at the upcoming series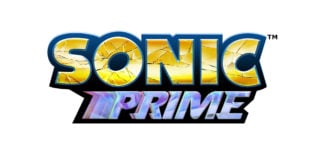 What's claimed to be leaked concept art for Sonic Prime has seemingly offered the first look at the upcoming Netflix series.
The artwork in question was uploaded to ArtStation by Patrick Horan, who created the pieces for the upcoming programme, before being removed after it was found and shared online, according to Tails Channel.
Announced in February, Sonic Prime is a 24-episode family-friendly show set to premiere worldwide in 2022.
It's billed as "a high-octane adventure where the fate of a strange new multiverse" rests in Sonic's hands, as well as "a journey of self-discovery and redemption".
Canadian production company WildBrain is animating the series at its Vancouver studio, with Sonic Prime's showrunners and executive producers coming from Man of Action Entertainment (Ben 10, Big Hero 6).
The Sonic the Hedgehog series is officially 30 years old today, the first game in the series having debuted for the Sega Genesis in North America on June 23, 1991.
A Sonic Colors remaster will be released in September 2021, ahead of a new retro compilation called Sonic Origins and a new mainline series entry in 2022.
Netflix is currently working on shows based on a host of video game properties including Resident Evil, Assassin's Creed, Far Cry, Splinter Cell and The Division.
It's also reportedly looking to expand into video games with an Apple Arcade-style service.