The first image of Warner's Smash Bros. style fighter appears to have leaked
Character select screen seemingly confirms some of the game's fighters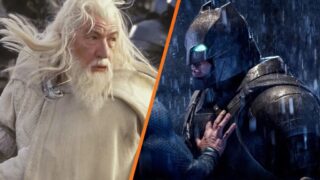 The first image of Warner Bros. Games' Smash Bros. style fighting game Multiversus appears to have leaked.
Earlier this week, it was claimed that Warner is making a new fighting game featuring characters from its various IPs.
And now an image allegedly showing the game's character select screen has leaked. If genuine, it confirms the Multiversus roster will include characters from the likes of Stephen Universe, Adventure Time and Rick & Morty, alongside Batman, Harley Quinn, Superman, Wonder Woman, Gandalf and Bugs Bunny.
Speaking in a Giant Bomb video on Wednesday (via Nibel), journalist Jeff Grubb claimed to have heard that Multiversus could be a free-to-play title with future characters sold as DLC, including LeBron James.
Mortal Kombat 11 fatalities trailer
Warner has previously mixed its IPs on several occasions. Video game Lego Dimensions combined numerous characters from its franchises including The Lego Movie, Batman, The Lord of the Rings, Harry Potter, Scooby-Doo, Gremlins, The Goonies and Beetlejuice.
The film Space Jam: A New Legacy also centred around the idea of the Serververse, a world set inside Warner Bros. Studios' servers containing all its universes and characters. Over the course of the movie, worlds from numerous other Warner properties are visited including Austin Powers, The Matrix, Casablanca, Mad Max and the DC Universe.