The first ever Scottish Games Awards will take place this year
The ceremony will conclude the inaugural Scottish Games Week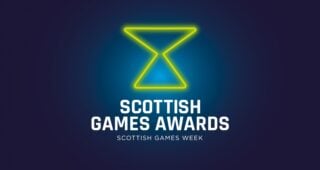 The first ever Scottish Games Awards ceremony will take place later this year.
The ceremony, which will be held in Dundee on October 27, is designed to acknowledge and celebrate the achievements of those involved in the games industry across Scotland.
Applications for nominations are being accepted now and will last until September 12, and are open for free to every individual and organisation involved in the games ecosystem in Scotland.
Because of the disruption caused by COVID-19, and to ensure there are as many entries as possible, nominations for the first Scottish Games Awards are valid for any work undertaken or games released between January 1, 2020 and August 31, 2022.
There are a total of 12 categories in the awards, which are as follows:
Craft Awards
Art & Animation – The creative use of art or animated context within a game, or using games technology
Technical Achievement – the outstanding use of new, innovative or creative technology within a games context
Audio – The best use of audio within a games context
Creativity Award – The greatest, most innovative or unusual application of creativity within a games context
Best Tools/Tech – The best provision of technology or tools within a games context (can be for design, creation, publishing, distribution, monetisation, etc.)
Education Awards
Best Educational Programme – The most valuable educational programme offering games-related skills within Scotland
Best Educator – The most valuable individual involved in the provision of games-related skills in Scotland
Scottish Game of the Year
Small Budget – Games with a budget from £0 – £10,000
Big Budget – Games with a budget from £10,000 upwards
Personal Awards
Diversity Champion – The person who has actively pushed for greater inclusion, equality and diversity within the Scottish games ecosystem
The Stewart Gilray Award (Community Spirit) – The person who has helped, supported, nurtured and mentored others across the Scottish games ecosystem
Lifetime Achievement – The person who has achieved ongoing success across their career within the Scottish games ecosystem
The Scottish Games Awards will be the concluding event of the first ever Scottish Games Week, which takes place on October 24-28.
Formed by industry leader and Scottish Games Network founder Brian Baglow, the week-long celebration will host a variety of events across Scotland. Early bird tickets for Scottish Games Week can be bought on the Citizen Ticket website until September 2.