The first Battlefield Mobile gameplay videos show Conquest mode on Grand Bazaar map
Footage from the newly launched alpha playtest has been posted online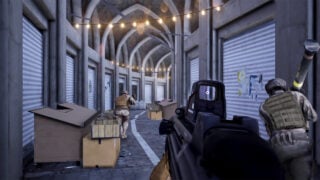 The first Battlefield Mobile gameplay videos have been posted online following the launch of the game's alpha test.
Playtesting on Android devices has gone live in Indonesia and the Philippines, with new regions set to be added later.
Currently, only the Grand Bazaar map and the classic Battlefield game mode Conquest are playable.
"Once the game becomes available in your region, you'll be able to pre-register for it on your local Google Play Store page, and you'll be informed automatically when the play testing opens up in your area," an EA community manager said recently.
"Testing slots are limited, so those who pre-register aren't guaranteed access to play testing, but you will be notified of later releases. Please note that this test is invitation only with a server registration limit on a first come first serve basis."
Battlefield Mobile will be a free-to-play game, with players able to purchase cosmetic items and Battle Passes.
Scheduled for a full release in 2022, Battlefield Mobile development is being led by Industrial Toys, the studio headed by Bungie founder and former CEO Alex Seropian, which EA acquired in 2018, with support from DICE's established Battlefield team.
While it's not yet downloadable in the west, a listing for Battlefield Mobile recently appeared on the Google Play store.
According to the game's description, Battlefield Mobile will include large-scale battles, destructible environments, a range of game modes and customisable classes with unique "hero" characters.
"You and your crew will press the assault on maps and modes both new and familiar to veteran players", it reads.
"Build a loadout of authentic weapons and game-changing gadgets. Fight for control of powerful vehicles like tanks and ATVs. Destroy the field of battle with large-scale environmental destruction. Combat abilities are always growing and at scale, granting you the capacity for mass warfare.
"Across all game modes, you'll experience the same wild situations and explosive spectacles Battlefield is famous for. Whether it's outrunning a collapsing tower on your ATV, parachuting off a building while firing a rocket launcher, or burying your enemies under the rubble of a building you destroyed with your tank, every match is unforgettable."
Players will be able to choose between Assault, Support, Medic and Recon classes, then build their own custom loadout across a selection of game modes.
"Find your personal play style and customize your soldier to maximize their capabilities", the product description reads. "Weapons, gadgets, skins and more can be personalized and upgraded to match your class and progress.
"War heroes with unique narratives prepare for battle, each with their own assignment. Learn their stories, immerse yourself in the war and stand out on the battlefield with the best customization to date."
Last week, EA delayed Battlefield 2042's release date from October 22 to November 19.
Related Products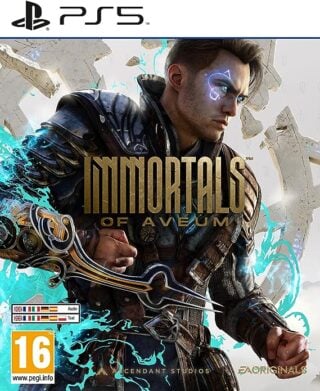 Immortals of Aveum (PS5)
Immortals of Aveum (Xbox)
Some external links on this page are affiliate links, if you click on our affiliate links and make a purchase we might receive a commission.