The Finals studio responds to backlash at its decision to use AI voice acting
"Making games without actors isn't an end goal", Embark claims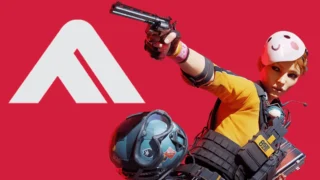 Embark Studios, the developer behind new multiplayer FPS The Finals, has responded to the backlash following news that it uses AI for the game's voices.
The Finals has enjoyed a strong opening on Steam, but some players have reacted negatively to the discovery that the game mostly uses AI instead of real voice actors.
The revelation was uncovered in a podcast with the game's audio designer, Andreas Almström, who claimed that "with a few exceptions," the game uses artificial intelligence for the in-game vocal recordings.
Embark has now confirmed that the game uses a combination of both AI and real actors, stating: "making games without actors isn't an end goal."
"We use a combination of recorded voice audio and audio generated via text-to-speech (TTS) tools in our games, depending on the context," an Embark spokesperson told IGN.
"Sometimes, recording real scenes where actors get together — allowing character chemistry and conflict to shape the outcome — is something that adds depth to our game worlds that technology can't emulate.
"Other times, especially when it relates to contextual in-game action call-outs, TTS allows us to have tailored voice over where we otherwise wouldn't, for example due to speed of implementation."
The use of AI in games is a current pressure point in the video game industry.
SAG-AFTRA, the union for US actors, is moving towards a potential strike against video game publishers, with AI serving as a key topic.
SAG-AFTRA is seeking an 11% increase in wages for game performers, which is the same it's seeking for those who work under film and television contracts. It also wants protections from AI, which it says poses a threat to performers' artistry and livelihoods.
Last month SAG-AFTRA's chief negotiator Duncan Crabtree-Ireland said: "The voice and performance capture artists who bring video game characters to life deserve a contract that reflects the value they bring to the multibillion-dollar gaming industry.
"Voice and performance capture AI are already among the most advanced uses of AI: the threat is here and it is real. Without contractual protections, the employers are asking performers to unknowingly participate in the extinction of their artistry and livelihoods."