The Epic Games Store's next free titles have been revealed
Costume Quest 2 and Layers of Fear 2 will replace Amnesia: A Machine for Pigs and Kingdom: New Lands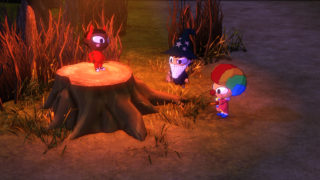 Next week's free Epic Games Store titles have been announced.
Double Fine's Costume Quest 2 and Bloober's Layers of Fear 2 will replace Amnesia: A Machine for Pigs (normally £15.99) and Kingdom: New Lands (normally £10.99), which are currently free to download until October 22 at 11am ET/8am PT/4pm UK.
The PC version of Costume Quest 2 has a Metascore of 68 based on 27 reviews, while the PC version of Layers of Fear 2 has a Metascore of 70 based on 46 reviews.
The Epic Games Store's free games promotion, which launched alongside the storefront in December 2018, will run throughout 2020.
Epic CEO Tim Sweeney claimed earlier this year that the promotion has caused sales to increase for developers who participate.
Rocket League recently adopted a free-to-play model on all platforms following its move from Steam to the Epic Games Store.
The Epic Games Store version of Psyonix's vehicular sports game comes with a $10/£10 coupon until October 23 at 11am ET/4pm UK.