The Epic Games Store's next free games have been revealed
Defense Grid and Verdun will replace Obduction and Offworld Trading Company next week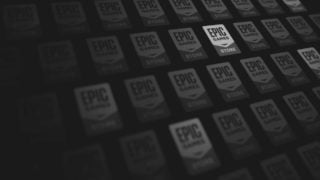 Next week's free Epic Games Store titles have been revealed.
Tower defence game Defense Grid: The Awakening and WW1 first-person shooter Verdun will be free to download from July 22 until July 29.
The games will replace Obduction and Offworld Trading Company, which normally cost $30 / £24, which are currently free to download until July 22.
Epic claimed in January that the Epic Games Store had attracted over 160 million PC users since launching in December 2018.
The company has been giving away free titles on a weekly basis since the marketplace launched, including 103 games in 2020, collectively worth $2,407 based on US prices. Epic said users claimed over 749 million free titles last year.
Epic Games spent nearly $12 million securing titles for its regular free game giveaways during a nine-month period, according to a document released as part of the legal battle between Epic and Apple.
It shows that Epic gave away 38 games during the store's first nine months, each of which involved paying their developers a different 'buyout price'.
Games like Super Meat Boy, World of Goo and Rime cost Epic $50,000 or less, while three games cost more than $1 million to secure – Subnautica ($1.4 million), Mutant Year Zero ($1 million) and Batman Arkham Collection ($1.5 million).