The Epic Games Store is now giving away 3 free games, with 2 more coming next week
Next week's free titles will be Alien Isolation and Hand of Fate 2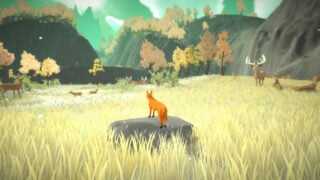 The Epic Games Store has launched its latest free games.
Daedalic Entertainment's point-and-click adventure games Deponia: The Complete Journey and Ken Follett's The Pillars of the Earth, and David Wehle's 3rd-person exploration game The First Tree, are now free to download until April 22.
They normally cost £25.99, £26.99 and £7.99 respectively.
They will replaced by Alien Isolation and Hand of Fate 2, which will be free to download from April 22-29.
Epic claimed in January that the Epic Games Store had attracted over 160 million PC users since launching in December 2018.
The company has been giving away free titles on a weekly basis since the marketplace launched, including 103 games in 2020, collectively worth $2,407 based on US prices. Epic said users claimed over 749 million free titles last year.
Last month Epic outlined its vision for the future of social features on the Epic Games Store, including details about its party system, which is "coming soon".
"We want to transform the Epic Games Store into a place where you can connect with your friends across platforms, effortlessly jump into parties with voice chat, and play games together without missing a beat," it said.
Sony recently invested an additional $200 million in Epic Games as part of a wider $1 billion funding round which the Fortnite and Unreal Engine firm said will allow it to pursue future growth opportunities. Epic's equity valuation is now $28.7 billion.
The PlayStation maker's latest investment in Epic builds on the minority stake it took in the company in July 2020, when Sony made a strategic investment of $250 million.