The Black Ops Cold War launch trailer stars Ronald Reagan and an exploding RC car
Game hits PC and consoles on November 13
Activision has released the Call of Duty: Black Ops Cold War launch trailer, which sets the scene for the upcoming shooter to the sounds of New Order's Blue Monday.
Set for release on PC, current and next-gen consoles on November 13, Cold War is described as the direct sequel to the original Black Ops.
"As elite operatives, you will follow the trail of a shadowy figure named Perseus who is on a mission to destabilize the global balance of power and change the course of history," Activision's blurb reads.
"Descend into the dark center of this global conspiracy alongside iconic characters Woods, Mason and Hudson and a new cast of operatives attempting to stop a plot decades in the making."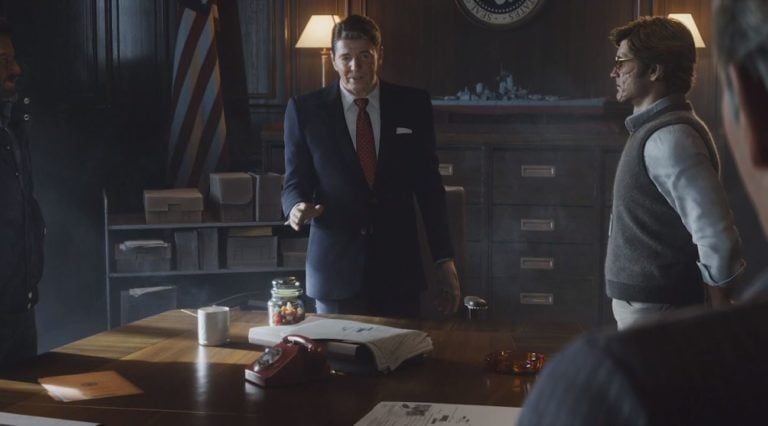 Activision said last week that the Black Ops Cold War beta was the most downloaded in Call of Duty history.
It also revealed that the game will release with a PlayStation exclusive, two-player co-operative Zombies mode called Onslaught. While the wider Zombies offering will be available for all platforms at launch, Xbox and PC players won't be able to play Onslaught until November 1, 2021.
Black Ops Cold War will retail for $70 on next-gen consoles, the publisher has confirmed.