Tencent acquires studio formed by Division devs
Sharkmob developing online game based on "cult classic" IP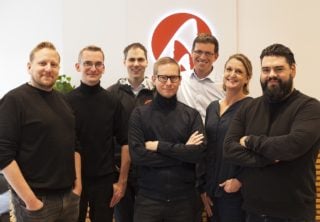 Tencent has acquired Swedish studio Sharkmob for an undisclosed sum.
Malmö-based Sharkmob, which was founded two years ago by veterans of Ubisoft's Massive Entertainment, the studio behind The Division, said today it's working on an unannounced online game, plus "several new projects" with Tencent.
The unannounced project is thought to be a multiplayer game first revealed last year, which is set to debut on PC ahead of a likely release on Xbox One and PS4 too.
Sharkmob CEO Fredrik Rundqvist, who was previously chief operating officer at Massive, told VentureBeat the studio had licensed a "cult classic" intellectual property for the game, with the intention of turning it into a live service franchise.
Rundqvist said of the Tencent acquisition: "We view the future of online gaming the same way and Tencent being a leading internet and games platform gives Sharkmob the reach and resources to be a part of that future.
"Support from Tencent's incredible group of game teams will allow us to fully pursue our passion of bringing great gaming experiences to as many players as possible."
Tencent senior VP Steven Ma added: "Sharkmob's creative and passionate team has a proven track record of developing triple-A titles which involves open world settings and various gameplays.
"We look forward to more exciting innovation for game-lovers by combining Sharkmob's development capabilities with Tencent's technologies and expertise."