Telltale's Batman stars in January's Xbox Live Games with Gold
Styx: Shards of Darkness, Tekken 6 and Lego Star Wars II also included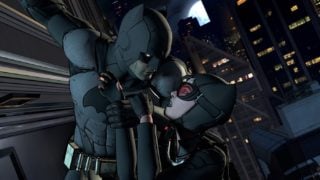 Microsoft has announced January's Xbox Live Games with Gold titles.
On Xbox One, subscribers will be able to download Styx: Shards of Darkness (normally $19.99/£15.47) for free throughout January.
Batman: The Telltale Series – The Complete Season Episodes 1-5 (normally $14.99/£11.99) will then be available as a free download from January 16 to February 15.
On Xbox 360, Tekken 6 (normally $14.99/£11.99) will be free for Xbox Live Gold members from January 1-15.
And from January 16 until the end of the month, Lego Star Wars II: The Original Trilogy (normally $4.94/£3.95) will be free to download.
As part of December's Games with Gold line-up, members can download Insane Robots and Castlevania: Lords of Shadow – Mirror of Fate HD for free until the end of this month, while Jurassic World Evolution is free until January 15.
Three months of Xbox Game Pass Ultimate, which combines Xbox Live Gold membership with Xbox Game Pass for console and PC, is currently on offer for $1/£1.
Untitled Goose Game, The Witcher 3: Wild Hunt, Pillars of Eternity and Life is Strange 2 Episode 5 joined Xbox Game Pass for console this week.
Xbox Live had a record number of monthly active users during Microsoft's first financial quarter ended September 30, 2019, according to the platform holder.
The Telltale Batman Shadows Edition released for consoles and PC earlier this month, featuring a visual makeover, graphical upgrade and new downloadable content.