Tekken's Katsuhiro Harada has opened a bar, and he's holding a talk show featuring Ken Kutaragi
The location of Harada's Bar is secret for now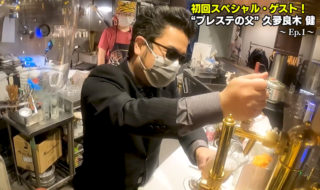 Bandai Namco's fighting games boss Katsuhiro Harada has opened a bar in Tokyo, and he's celebrating by holding a series of talk show videos featuring guests from the games industry.
The exact location of Harada's Bar is currently secret, but the Tekken boss says that he will eventually announce its address and invite general guests to visit.
In his first episode of Harada's Bar, he invites PlayStation founder Ken Kutaragi for a beer and a chat about old times.
At the start of the show, Harada shares his nerves at hosting the Father of PlayStation in his new drinking establishment, a feeling that likely wasn't improved when he struggled to pour the former Sony executive a pint of beer.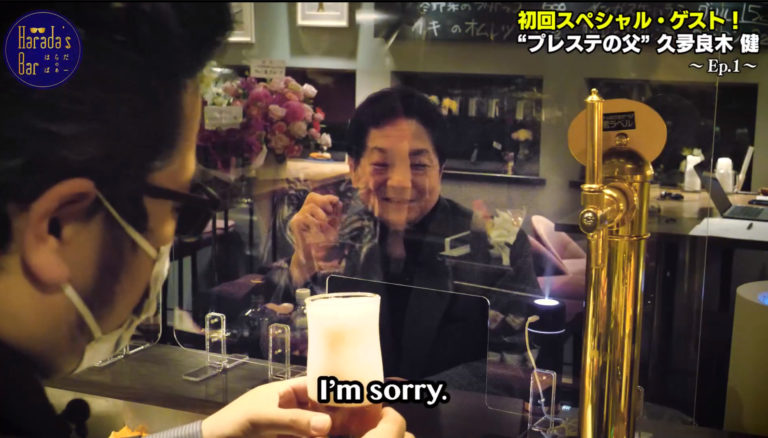 It seems the pair have a long history of sharing alcohol, as Harada reveals during the show that the PlayStation founder would bring a cask of sake to Namco each time it completed a project for the platform. Harada's Tekken was a key launch title for the original PlayStation.
"Relating to that, also here is a funny story everyone laughed at me about," Harada said. "We had worked with only PlayStation for a while, therefore I thought it was common that whenever a project was completed, the president of a first party visits with a case of sake.
"Then, after 21 years, we launched Tekken for the first time on another platform, on Xbox 360 in 2009… and when we finally completed the project, I wondered why Microsoft wouldn't show up with a cask of sake. Then I asked about this and they answered, 'of course this is not a common occurrence at all!'"
Later in the video, Kutaragi revealed that PlayStation initially chose to place its Japanese headquarters separately from its parent company, purely based on the lack of drinking venues around the main Sony HQ.
"There was the main Sony office in Shinagawa at that time, but there is nothing around at night… there were a few places to drink but they closed at 8pm," he explained.
"We wanted to talk to various creators and game companies about our aspirations, so we decided to move to a more active part of the city."
He added: "Every time a PlayStation event happened, we crafted a celebration label of wine or liquor and gave them out."
For most of the episode, Kutaragi discussed his new career in the robotics industry. Since August last year, the former Sony exec has been working as the CEO of Tokyo's Ascent Robotics, an AI startup company which is aiming to make affordable robots that can safely do physical work alongside humans in factories and logistics centers.
Founded in 2016, Ascent employs about 50 engineers, and one of its first projects is a collaboration with Kawasaki Heavy Industries Ltd. on a robotic arm and another collaboration with an unnamed company on autonomous driving software.
For those wondering about the numerous gadgets littered around the bar: Harada's YouTube show is reportedly sponsored by an air humidifier company.