Tekken X Street Fighter becoming 'harder to justify', says Harada
Producer doesn't want to split fanbase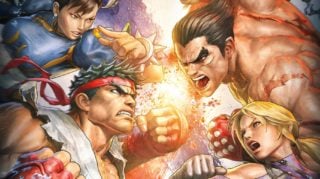 The release of Tekken X Street Fighter, the Bandai Namco half of a two-game fighting game collaboration, is becoming "harder to justify" as the ninth anniversary of its announcement approaches, series lead Katsuhiro Harada has said.
Speaking to VGC in Tokyo, the designer and producer explained that the continuing post-release success of Tekken 7, which recently received its ninth DLC pack, has left him "wondering if I really should" finish and release the long delayed spin-off.
Tekken X Street Fighter was first announced almost nine years ago, at the 2010 San Diego Comic-Con, along with Capcom's Street Fighter X Tekken.
Capcom's game released in 2012, while Bandai Namco has shown very little of its project since, despite insisting several times in the proceeding years that it was still in development.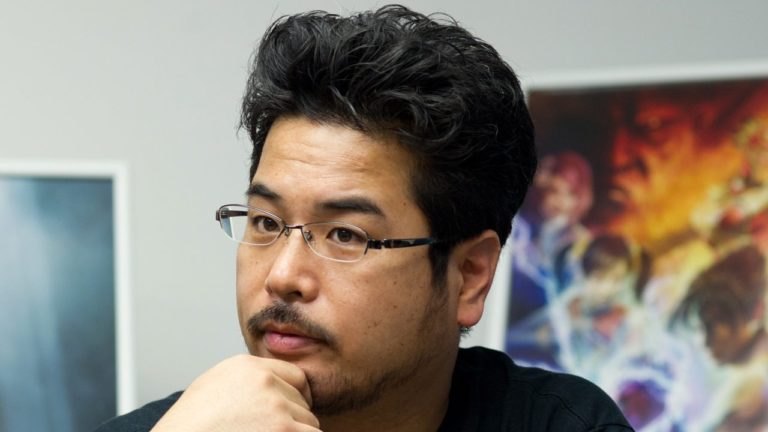 In 2016, Harada claimed that the game was on hold "for the moment", as it sought a suitable release window.
In the most recent update on the game's status, Harada told VGC he's still passionate about the Tekken X Street Fighter project, but his "logical and business" sense has him questioning whether he should attempt to compete with Tekken 7's post-release content.
"Yes, I am emotionally up for it," he said. "I still want to release the game. However, as much as I want to proceed with the project, things have changed a lot since 2012. So I need to get approval and I need to speak to Capcom again as well — they may say 'no' now."
Harada added that he's pleased with the progress that was made on the project, which he estimates was around 30% complete at the time of being put on hold.
"I was excited to see how well Bandai Namco could convert 2D characters like Akuma from Street Fighter, and Geese from The King of Fighters into 3D models and make them look really sexy, visually," he said, referencing guest characters featured in Tekken 7.
"I was excited about that and I have passion for it, but my logical and business thinking has me wondering if I really should do it."
"Traditionally, the life cycle of a fighting game is very short… But Tekken 7 is very successful as a service game with its DLC."
A decade in the making
A brief glimpse of Street Fighter's Ryu in the Tekken X Street Fighter engine was shown publicly at Gamescom 2010. However, a year later Harada stated that full production on the project hadn't yet started.
Tekken X Street Fighter was intended to feature the same 3D fighting game engine of the Tekken franchise, as opposed to Street Fighter X Tekken, which featured the 2D-style gameplay of Street Fighter IV.
The game was originally expected to be released on Xbox 360 and PS3, however in March 2013 Harada said Namco was "changing and considering platform strategy" for the game, as the release of PS4 and Xbox One approached.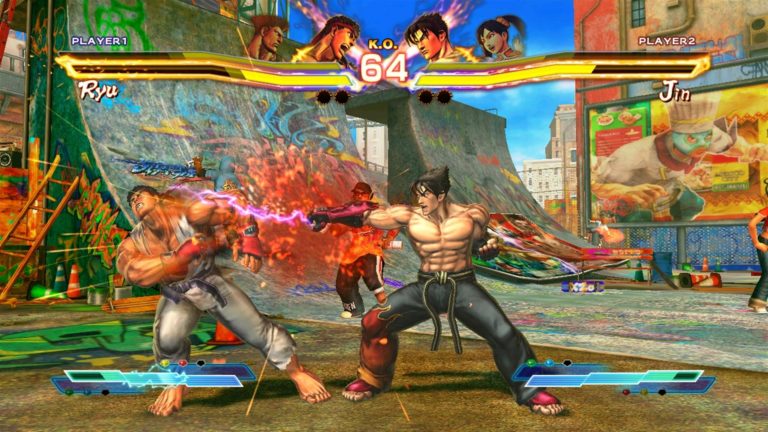 Harada told VGC: "We started the project back in 2012 and the real interesting question then was, what is going to happen when the Tekken team designs characters for Street Fighter? We started creating 3D models and I really liked them – they looked super cool – and the project progressed to about 30% completion.
"However, when we were ready to progress further with the project, Capcom released Street Fighter V and then we released Tekken 7. Those titles are some of the best fighting games ever and they became very successful.
"So then I started to wonder, do I really want to attempt to compete with these huge titles? It could end up splitting the community. That was a serious consideration from the marketing perspective.
"So I decided to hold off releasing the game for one or two years. Following that, Tekken 7 is now doing very well as a service game.
"Traditionally, the life cycle of a fighting game is very short – maybe one or two years and then you make a sequel. But Tekken 7 is very successful as a service game with its DLC. That makes it much harder to justify releasing another game, while Tekken 7 is still doing so well."
Related Products
God of War Ragnarök (PS5)
Other Products
Some external links on this page are affiliate links, if you click on our affiliate links and make a purchase we might receive a commission.