Teardown claims new PS5 model could be 'worse' due to cooling changes
Early test suggests revised console could run hotter, but more detailed analysis is yet to be published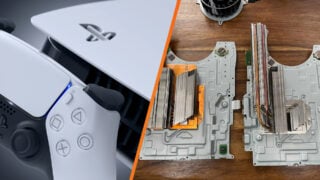 An early analysis of the new PlayStation 5 model has revealed that Sony has changed multiple internal components and criticised the decision to significantly reduce the console's cooling system.
Tech YouTuber Austin Evans managed to obtain the revised PlayStation 5 model, which quietly went on sale in Japan and Australia this month.
After taking the console apart, he discovered that the new console has an updated fan design and small changes to its Wi-Fi antennas, which could match plans for a new wireless communication module mentioned in a Sony document earlier this year.
However, by far the most significant change discovered in the teardown was confirmation that the revised console weighs 300g less than the original model – as first suggested by a Sony hardware manual – due to a significantly reduced heat sink.
A heat sink is a device designed to transfer heat away from CPUs, GPUs and chipsets so that they can run more efficiently and safely. Without effective cooling, hardware can degrade over time and performance can be affected.
The original PlayStation 5 already runs hot and the recent introduction of expandable NVMe SSD storage requires users to add further cooling via an additional heat sink.
The new PS5's heat sink appears to have been made much smaller than the original launch design, likely due to new learnings from Sony's engineering team but also to save costs.
Sony has been selling PS5 consoles at a loss since launch, but it recently claimed it was now able to sell PlayStation 5's disc version at a profit for the first time.
This could possibly be related to the virtual removal of copper from the new PS5's model's heat sink, as revealed in Evan's teardown. During the pandemic the price of copper has increased significantly and contributed to the scarcity of components needed to manufacture electronics devices.
While the smaller heat sink doesn't necessarily mean that the new PS5 will run hotter than the launch model, Evans' temperature test – which only took readings from the exhaust vents, rather than internal components – suggested that the new model was emitting around 3C more heat than the launch console.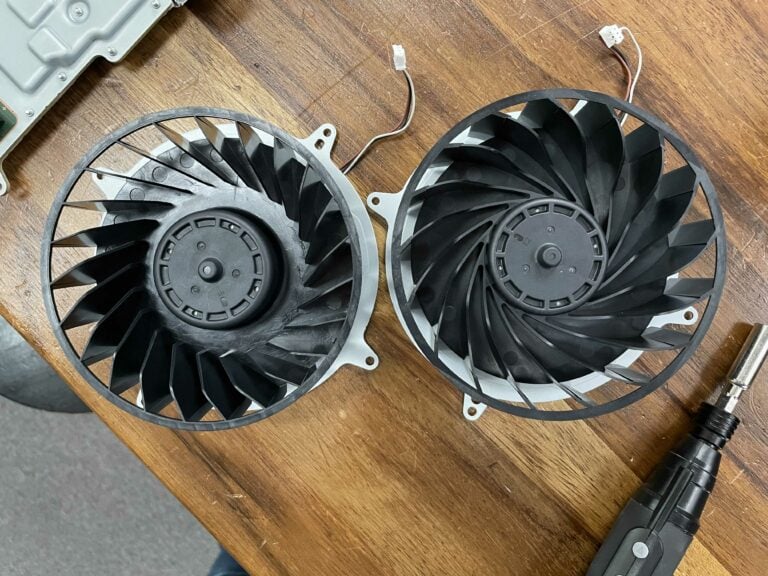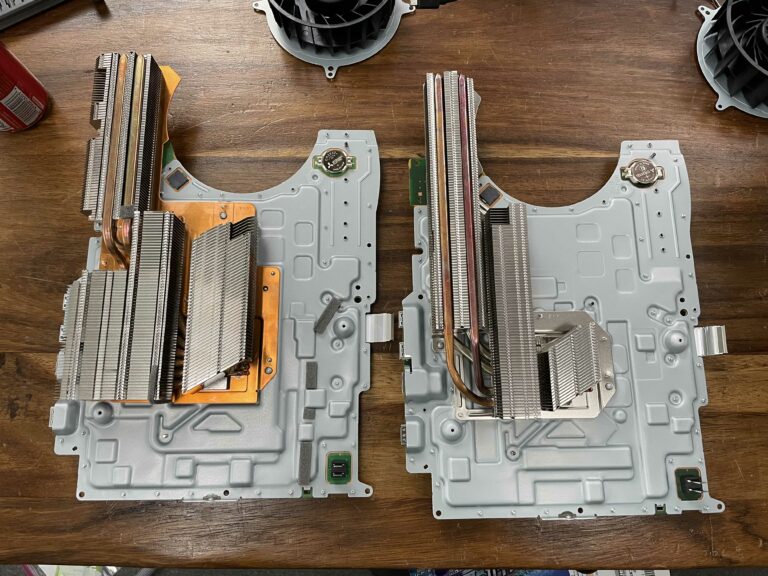 However, this could easily mean that the new model is simply blowing out heat more efficiently, rather than running hotter components, so more thorough tests will be required to determine whether the new heat sink has actually made a difference in performance.
Evans said in the video: "I would guess what's happened is Sony, now that they've got almost a year of PS4 data and they've spent more time testing, have determined that while, yes, this is going to run a little bit hotter, that's probably fine and it won't negatively impact thing that much."
He went on to criticise Sony's decision to reduce PS5's heat sink. "I don't think there's any argument that this is a worse console, at least for thermals and the cooling," he said.
"Maybe they've changed some Wi-Fi stuff, maybe as we dig deeper into this we'll find more quirks and features, but as far as I'm concerned I would rather have a launch PS5."
While PS5 launch hardware uses a CFI-1XXX model numbering scheme, the revised model uses the new CFI-11XX scheme.
As previously suggested, the updated PS5 has been confirmed to feature a new screw to attach the console to its stand, which can now be adjusted by hand instead of requiring a screwdriver.
Sony is reportedly planning to start production on a further PS5 hardware redesign featuring a "new semi-customised" 6nm CPU from AMD in 2022.
The company claimed in May that the standard PS5 model would break even beginning in June 2021. "And from then on, we project that it will gradually become increasingly profitable," PlayStation boss Jim Ryan said during an investor relations event.
Related Products
God of War Ragnarök (PS5)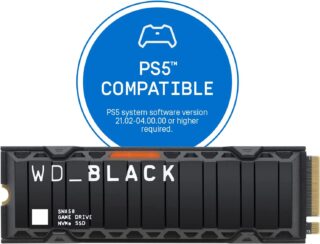 WD_BLACK 500GB M.2 SSD with Heatsink
Other Products
Some external links on this page are affiliate links, if you click on our affiliate links and make a purchase we might receive a commission.