Team17 has swiftly cancelled its Worms NFT plans following a backlash
"We have listened to our teamsters, development partners, and our games' communities"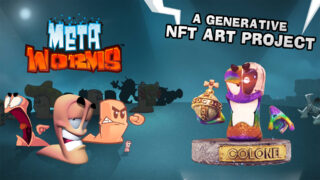 Team17 has quickly U-turned on its intention to enter the NFT space following a backlash from business partners and fans.
The publisher announced on Monday that it was partnering with blockchain company Reality Gaming Group to create a range of NFTs based on its Worms series.
The MetaWorms scheme would have offered "highly limited edition artwork" based on content from across the 26-year history of the Worms series.
But the plans were met with strong criticism from a number of Team17's development partners as well as players.
On Tuesday, Team17 said it was cancelling its recently announced plans following negative feedback.
"Team17 is today announcing an end to the MetaWorms NFT project," it said in a statement. "We have listened to our teamsters, development partners, and our games' communities, and the concerns they've expressed, and have therefore taken the decision to step back from the NFT space."
NFTs are unique non-interchangeable units of data stored on a blockchain (a form of digital ledger), which effectively allow users to own, buy and sell digital items such as in-game items or artwork.
Many game companies have already started selling digital items as NFTs, such as Ubisoft and Konami, while others such as Square Enix have expressed enthusiasm for the tech trend.
However, the companies have attracted criticism due to the NFT format's high carbon footprint and what many perceive to be cynical implementation.
Following Team17's announcement that it would be entering the NFT space, a number of development studios whose games were recently published by the company criticised the move.
Aggro Crab, which developed Team17's critically acclaimed 2020 title Going Under, went a step further by stating that it would no longer work with the publisher, and it encouraged other indie developers to take the same stance.
Earlier this week, prolific video games voice actor Troy Baker chose to end his partnership with an NFT company following an overwhelmingly negative reaction to his endorsement of the firm.
Others companies have been more resistant to criticism of their NFT plans, with one Ubisoft executive recently claiming players just "don't get it".