Tango Gameworks is shutting down its mobile game after just 5 months
Players will no longer be able to purchase items in the game as of today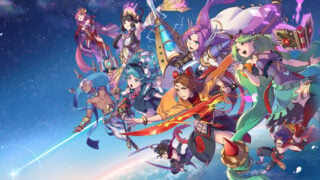 Hero Dice, a mobile game developed by Tango Gameworks, the Japanese Bethesda studio led by Resident Evil creator Shinji Mikami, will shut down only five months after release.
As of today, players will no longer be able to make purchases via the iOS App Store or Google Play, it's been confirmed.
The game initially launched on March 31 in Japan and will conclude service on August 31.
Dice Hero (Tango Gameworks) reveal trailer
Dice Hero is a turn-based battle game that combines board game and hero battler elements. Players roll dice to determine their hero's attacks, and can also use cards to deploy various effects during battle. Up to four players can play the game at once.
Tango Gameworks founder Shinji Mikami has said he wants the Ghostwire Tokyo developer to work on smaller and non-horror games in the future.
Speaking in an issue of Famitsu – transcribed by VGC – the veteran game developer said that he wanted people to stop associating the studio with a single genre, and that there were plans to make non-horror games in the future.
"I hope to eventually change the image that Tango Gameworks currently has," Mikami explained in the interview. "At the moment, we are still seen as a studio that specialises only in survival horror.
"Of course, it's nice to have fans think of us as a studio with a reputation for developing survival horror games. But we also want to be viewed as a studio that can create a wider variety of games. We will be releasing more and more new games in the future, starting with Ghostwire: Tokyo, so please give us your support."