Take-Two is suing the creators of GTA 3 and Vice City reverse engineering projects
The Re3 project has rebuilt the games to port them to modern systems like the Switch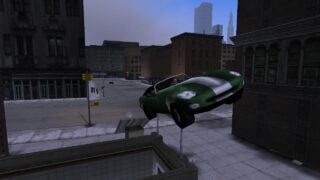 Take-Two Interactive is suing a group of programmers who have reverse engineered the source code for Grand Theft Auto III and Grand Theft Auto Vice City.
The suit, which was filed in California, is aimed at 14 programmers from around the world who have been working together to make derivative source code for both games.
The result is the re3 project, which offers "the fully reversed source code for GTA III and GTA VC", as well as ports of the games for Switch, Wii U and Vita.
The project also includes some improvements to the original games, including bug fixes, a rotatable camera, XInput controller support on PC, widescreen support and no loading screens between islands.
Many reverse-engineering teams believe their work is technically made legal because they do not use leaked source code and instead recreate the original games from scratch using modern coding languages.
Projects like re3's also contain no actual Rockstar-created assets such as music, dialogue and imagery, so players need to own a copy of GTA III to build their own port using the reverse-engineered code.
Recently, a similar fan effort was able to fully reverse engineer Super Mario 64 and port it to PC and other platforms. Those efforts took more than two years and so far Nintendo has not taken legal action against its creators.
Despite this, Take-Two is now suing the programmers who worked on the GTA project, claiming they "are well aware that they do not possess the right to copy, adapt, or distribute derivative GTA source code, or the audiovisual elements of the games, and that doing so constitutes copyright infringement".
According to the suit, Take-Two tried to remove the re3 project from GitHub, but three of the programmers "knowingly filed bad faith counter-notifications that materially misrepresented the legality of their content, apparently claiming that because they allegedly 'reverse engineered' the Games' source code, they somehow cannot be liable for copyright infringement."
The suit claims that the project is causing "irreparable harm to Take-Two" and that the programmers have "have appropriated a market that belongs to Take-Two (namely, the market for modified or handheld versions of the games), and enabled countless others to now create their own unauthorised, derivative versions of the games".
"By copying, adapting, and distributing source code and other content related to the games, defendants have deliberately and intentionally infringed Take-Two's protectable expression," the company argues.
"Take-Two has never authorized or given consent to defendants to use their copyrighted works in the manner complained of herein. Accordingly, defendants have infringed Take-Two's exclusive rights under copyright".
Reports last month, which matched what VGC had heard from its own sources, stated that Rockstar is preparing to release remastered versions of GTA III, Vice City and San Andreas on all modern systems, including the Switch.
The re3 project is the latest example of programmers trying to port copyrighted games to other systems by reverse engineering them and rebuilding their source code from scratch so it isn't technically using any actual elements of the original work.
After a 2019 recompilation project which saw fans reverse engineering the source code for Super Mario 64, a fully functioning 4K widescreen PC port was released in 2020, followed by 3DS and DSi ports.
Related Products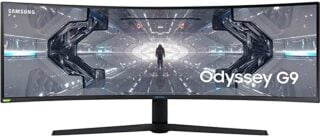 SAMSUNG 49-inch Odyssey G9 Gaming Monitor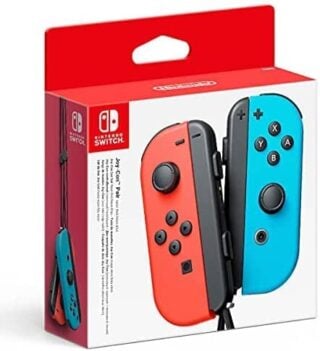 Nintendo Switch Joy-Con Pair

£58.99
Other Products
Some external links on this page are affiliate links, if you click on our affiliate links and make a purchase we might receive a commission.