Switch will reportedly miss production target by 20% due to supply issues
Company will fall short of 30m target, it's claimed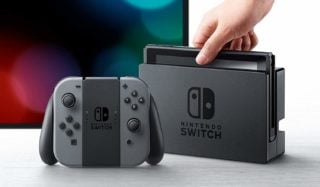 Nintendo will fall short of its Switch production target this fiscal year by around 20%, a new report claims.
Nikkei reported in May that Nintendo was planning to significantly ramp up Switch production in anticipation for a new higher-end model (which would ultimately become the Switch OLED).
According to the May report, Nintendo had asked its manufacturing partners to increase Switch production to 30 million units for this fiscal year, ending March 31, 2022.
However, Nikkei now reports that the continuing 'chip crunch' which has led to a shortage of semiconductors and other electronic parts means Nintendo will miss its target by around 20%.
Instead of the 30 million Switch units planned, Nikkei reports that Nintendo will now only be able to produce 24 million Switch units this fiscal year.
A Nintendo spokesperson confirmed to Nikkei that production was affected by component shortages, stating: "We are assessing their impact on our production."
Nintendo president Shuntaro Furukawa admitted in May that the company is unable to make as many consoles as it would like – and that there's "an increasing sense of uncertainty" about its production capabilities.
During a press conference following the publication of its FY 2020/21 earnings results, Furukawa stated: "Due to the global shortage of semiconductor materials, we are not able to produce all the products we want to. We are doing everything we can, but there is an increasing sense of uncertainty about production plans.
"Our earnings forecast is based on the assumption that we will be able to secure parts and materials, and if the situation changes, we would like to respond by revising it."
As of June 2021, lifetime shipments of the Switch stood at 89.04 million units (73.2 million Switch units and 15.84 million Switch Lites). Nintendo is set to update these figures at its next financial results release later this week.
Related Products
Other Products
Some external links on this page are affiliate links, if you click on our affiliate links and make a purchase we might receive a commission.