Switch OLED launch sales comfortably outpaced Lite's in the UK
New model accounted for 70% of all Switch sales last week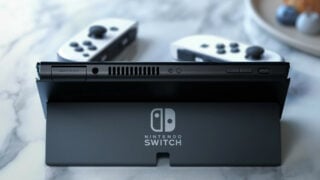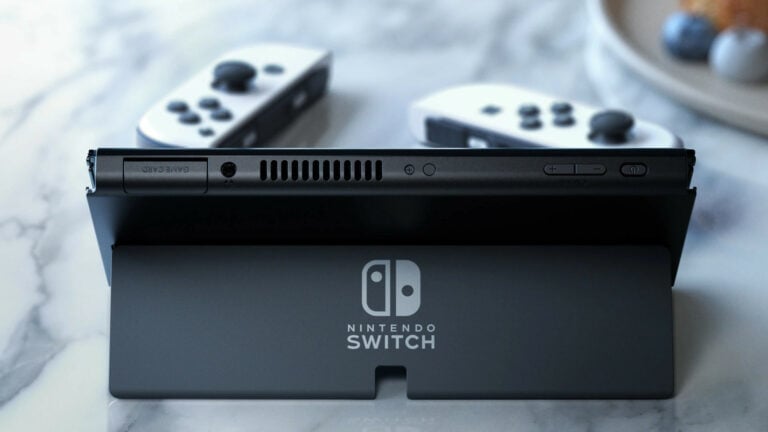 Nintendo Switch OLED's launch week sales in the UK comfortably outperformed Switch Lite's.
That's according to data from GfK Entertainment provided to GamesIndustry.biz, which claims the system made a strong start in the UK.
While no sales figures were published, the site says the Switch family of consoles enjoyed its 14th biggest sales week since the original system launched in March 2017.
Metroid Dread & Switch OLED hands-on video
The 13 weeks in which Switch has performed better all fell during Christmas and Black Friday sales periods, or the Switch's actual launch week.
Switch Lite's launch week in 2019 is the 57th best week for the platform.
Switch OLED, which launched alongside Metroid Dread, accounted for 70% of total platform sales last week.
While Switch OLED features "no major internal changes" compared to previous models, it offers a larger 7-inch screen and other smaller additions such as a wide adjustable stand, a new dock and enhanced audio.
VGC's Nintendo Switch OLED review calls the system's new display "a huge upgrade" on the existing one.
"Overall, Switch OLED model feels about as compelling as a Switch revision could be without actually improving the internal specs of the system," it reads. "The screen is a striking improvement over the original Switch, while its overall aesthetic feels and looks more premium.
"The crux, of course, is that these improvements are all focused on portable play, so it's not really worth it at all for those who mainly play their games on a television. For everyone else, this is undoubtedly the best Switch model yet."
Last week, VGC published a Metroid Dread hands-on featuring footage and impressions from the first two hours of the game, played on the upgraded Switch hardware.
Nintendo recently claimed that Switch had shipped 89.04 million units as of June 2021. The platform has now topped lifetime PS3 shipments (87.4 million), having surpassed lifetime Xbox 360 shipments (84 million) earlier this year.