Switch nears 85 million in record year for Nintendo
Company reports biggest annual operating profit in its history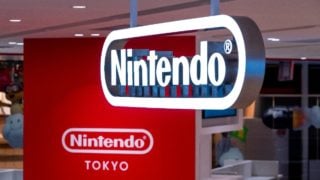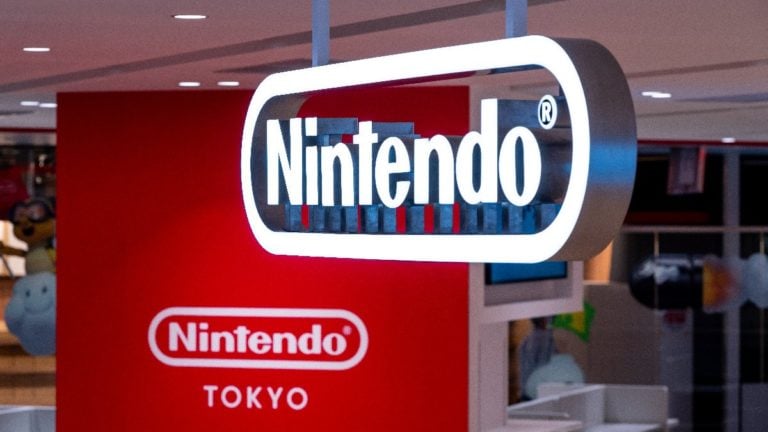 Switch has now shipped almost 85 million units following a record year for Nintendo.
Lifetime Switch shipments were 84.59 million units as of March 31, 2021, which marked the end of Nintendo's fiscal year – up 4.72 million units from 79.87 million as of December 31, 2020.
Nintendo said on Thursday that fourth quarter hardware sell-through to consumers "exceeded the record high posted in Q4 of last year", and that global cumulative sales (as opposed to shipments) totalled over 81 million units at the end of March.
View this post on Instagram
The company reported annual revenue of $16.59 billion, up 34.4% year-over-year and the highest total in over a decade.
Operating profit totalled $6.04 billion, up 81.8% year-over-year and the highest the company has ever recorded.
Nintendo shipped 28.83 million Switch units in its last full fiscal year and said on Thursday that it expects to ship 25.50 million in the current one ending in March 2022 – a total that would see the system overtake Wii to become Nintendo's best-selling home console to date.
Software sales reached 230.88 million for the year ended March 31, which represents an increase of 36.8% year-on-year. Nintendo said 36 Switch games sold over one million units in the 12-month period, including 22 Nintendo titles and 14 titles from other software publishers.
Sales phenomenon Animal Crossing: New Horizons was the standout title, selling 20.85 million units, followed by Mario Kart 8 Deluxe (10.62 million), Super Mario 3D All-Stars (9.01 million) and Ring Fit Adventure (7.38 million). Super Mario 3D World + Bowser's Fury, which released on February 12, 2021, sold 5.59 million units in a month and a half.

Nintendo said digital sales (full game digital downloads, DLC and Switch Online) accounted for 42.8% of total software sales during the full fiscal year, compared to 34% in the previous year.
Lifetime Switch software sales stand at 587.12 million units as of March 31, led by Mario Kart 8 Deluxe (35.39 million), Animal Crossing: New Horizon (32.63 million), Super Smash Bros. Ultimate (23.84 million), The Legend of Zelda: Breath of the Wild (22.28 million), Pokémon Sword and Pokémon Shield (21.10 million), and Super Mario Odyssey (20.83 million).
Nintendo has forecast Switch software sales of 190 million units for the current fiscal year ending in March 2022.
Nintendo's best-selling first-party games (Apr 1, 2020 – Mar 31, 2021) were:
Animal Crossing: New Horizons – 20.85 (LTD 32.63m)
Mario Kart 8: Deluxe – 10.62m (LTD 35.39m)
Super Mario 3D All-Stars – 9.01m
Ring Fit Adventure – 7.38m (LTD 10.11m)
Super Mario 3D World + Bowser's Fury – 5.59m
Super Smash Bros. Ultimate – 5.01m (LTD 23.84m)
Legend of Zelda: Breath of the Wild – 4.86m (LTD 22.28m)
Super Mario Party – 4.69m (LTD 14.79m)
New Super Mario Bros. U Deluxe – 3.84m (LTD 10.44m)
Pokémon Sword & Shield – 3.73m (LTD 21.1m)
Super Mario Odyssey – 3.42m (LTD 20.83m)
Luigi's Mansion 3 – 3.26m (LTD 9.59m)
Clubhouse Games – 3.14m
Paper Mario: The Origami King – 3.12m
Hyrule Warriors: Age of Calamity – 3.07m
Splatoon 2 – 2.07m (LTD 12.21m)
Pikmin 3 Deluxe – 2.04m
Super Mario Maker 2 – 1.67m (LTD 7.15m)
Xenoblade Chronicles DE – 1.52m
Pokémon Let's Go – 1.31m (LTD 13.28m)
Nintendo declined to comment on a Japanese report this month claiming it was planning to significantly ramp up Switch production in preparation for the launch of a new higher-end model.
Nikkei (paywall) reported on Tuesday that Nintendo has asked its manufacturing partners to increase Switch production to 30 million units for this fiscal year.
Related Products
Pokémon Scarlet and Violet Dual Pack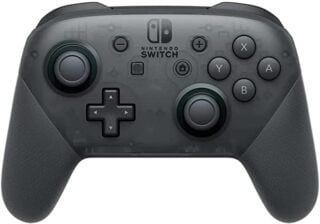 Nintendo Switch Wireless Pro Controller
Other Products
Some external links on this page are affiliate links, if you click on our affiliate links and make a purchase we might receive a commission.