Switch Lite sales make 'relatively slow start' in UK
13,500 units reportedly sold during handheld's first week of availability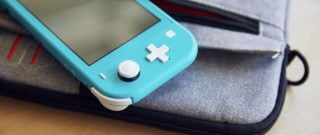 Nintendo Switch Lite sales totalled around 13,500 units during the system's launch week in the UK.
GamesIndustry.biz, which obtained the sales data from retailers, says it represents a relatively slow start for the hardware revision.
When Nintendo released the 2DS as a cheaper alternative to the 3DS in October 2013, the stripped back handheld sold 200,000 units in just under two months.
However, retailers told the site they expect Switch Lite to hit its stride as the holiday season approaches.
"It's ideal as a Christmas present, and we expect sales to ratchet up during November and December," one said. "Pre-orders for the special Pokémon Switch Lite have been strong."
According to GI.biz, around 1.9 million Switch consoles have been sold in the UK since its launch in March 2017, meaning the system's tracking slightly ahead of 3DS at the same stage of its lifecycle.
Nintendo's market value fell by $2.4 billion during early trading in Tokyo on Wednesday after investors reacted negatively to an early Switch Lite sales estimate from Media Create.
The market research firm reported 114,000 Switch Lite sales as a preliminary estimate for the console's first three days of availability in Japan, but later upped the figure to 160,000.
In VGC's Nintendo Switch Lite review, we called the system "a secondary console worth owning".