Lifetime Switch sales near 37 million
Mario Kart 8 is the console's top-selling title with 18 million copies shifted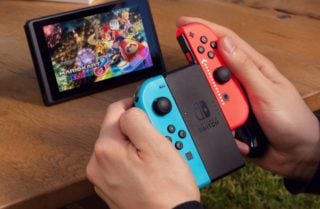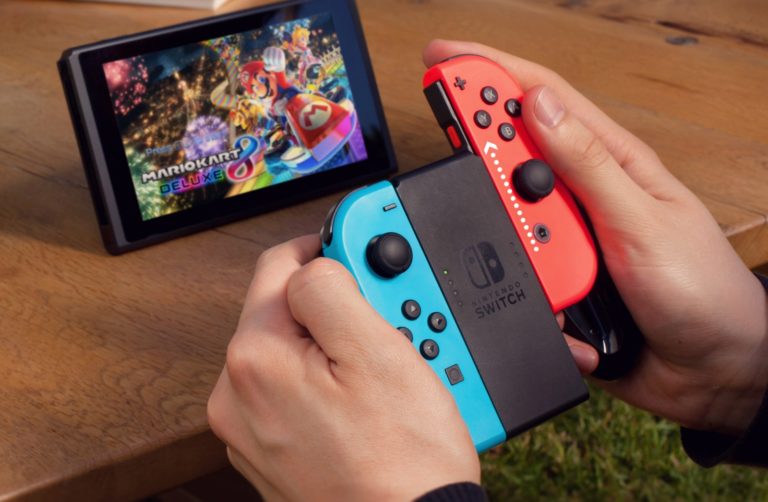 Nintendo sold 2.13 million Switch units in its first financial quarter ended June 30, up 13.2% year-over-year, taking the console's lifetime total to 36.87 million.
The company expects to sell 18 million Switch units during the current financial year ending in March 2020, a forecast which is unchanged from its previous guidance released in April.
Should it achieve its target, aided by the launch of the Switch Lite console in September, the system would surpass lifetime sales of the Super NES, which total 49.1 million units.
Switch software sales hit 22.62 million units during Nintendo's first quarter, up 25.9% year-over-year.
Mario Kart 8 Deluxe remains Switch's best-selling game with 17.89 million copies sold, up from 16.69 million at the end of Nintendo's last quarter and fiscal year ended March 31, 2019.
Super Mario Odyssey narrowly holds second place on the console's best-seller list with 14.94 million copies shifted, just ahead of Super Smash Bros. Ultimate, which has sold 14.73 million copies since releasing in December 2018 – more than Switch launch title The Legend of Zelda: Breath of the Wild (13.61 million) Pokémon Let's Go Pikachu and Eevee (10.98 million), and Splatoon 2 (9.02 million), which round off the top six.
Nintendo says Super Mario Maker 2 sold 2.42 million copies between its release on June 28 and the end of its first quarter on June 30. In comparison, Mario Tennis Aces is Switch's 10th best-selling first-party game with 2.75 million copies sold.
On the handheld front, sales of the eight-year-old 3DS continued to decline. First quarter sales fell 44.9% year-over-year to 200,000 units, while software sales fell 49.7% year-over-year to 1.48 million units.
For the current year, Nintendo still expects to sell just one million 3DS units, as it forecast in April.
Net revenue for the first quarter was up 2.4% year-over-year to ¥172 billion ($1.59 billion), with digital software sales up 65.3% year-over-year to 30.6 billion yen (£282 million). However, operating profit fell 10.2% to ¥27.4 billion ($253 million).
Related Products
Other Products
Some external links on this page are affiliate links, if you click on our affiliate links and make a purchase we might receive a commission.