Switch hits 114m as Nintendo lowers sales forecast
Nintendo sold 19.2% fewer consoles YoY during the first six months of its current fiscal year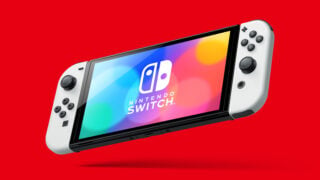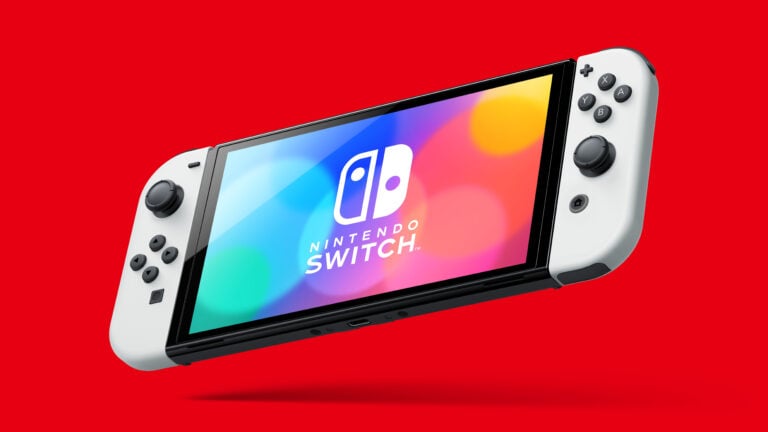 Nintendo Switch hardware sales have hit 114.3 million as of September 30, up from 111 million, though the company expects to sell fewer consoles this fiscal year.
In its results for the first 6 months of the current fiscal year, the Japanese company said its net sales were up 5% at 656.9 billion yen and net profit up 34% at 230.4 billion yen.
During the three-month period ended September 30, Splatoon 3 sold a huge 7.9 million units, which is Nintendo's fastest Switch launch ever. This was followed by Nintendo Switch Sports at 6.15 million, Mario Kart 8 Deluxe at 3.07 million and Kirby and the Forgotten Land at 2.61 million (which reportedly makes it the best-selling Kirby game ever)
However, the company reduced its Switch sales forecast for the year ending March 2023 by 2 million units, down from 21 million to 19 million.
---
The best-selling Switch games
*As of September 30, 2022
Mario Kart 8 Deluxe – 48.41m
Animal Crossing: New Horizons – 40.17m
Super Smash Bros. Ultimate – 29.53m
Legend of Zelda: Breath of the Wild – 27.79m
Pokemon Sword/Shield – 25.37m
Super Mario Odyssey – 24.40m
Super Mario Party – 18.35m
Pokemon Brilliant Diamond/Shining Pearl – 14.92m
Ring Fit Adventure – 14.87m
Pokemon Let's Go – 14.81m
---
The company said that while it sees gradual improvement in semiconductor and other component supplies, "taking into consideration production and sales performances thus far, we have modified the Nintendo Switch hardware sales units forecast for the fiscal year."
Despite this, the company revised up its net sales (+3.1%) and net profit (17.1%) forecast for the year, partly citing a weaker yen as the reason.
Nintendo said it sold 19.2% fewer Switch consoles during the first six months of its current fiscal year compared to the same period a year before, which it said was due to factors including the semiconductor shortage.
Nintendo's new forecast of 19 million hardware sales (down from 21 million) represents a 9.8% decline from the previous year and a 37% decline from FY 2020. However, it should be noted that Nintendo is known for its conservative projections.
"It is strange that Nintendo cut its forecast of Switch shipments by 10% even though there is a broad consensus the chip shortage is easing," Tokyo-based industry analyst Serkan Toto told Bloomberg. "I expect the next quarter to be another home run for Nintendo, largely thanks to the release of the new Pokemon title next week."
Nintendo said: "Regarding the Nintendo Switch business during the first half of this fiscal year (April through September 2022), each title released this period has sold well, with Splatoon 3 getting off to a good start with sales of 7.90 million units, as well as Nintendo Switch Sports at 6.15 million units, Mario Strikers: Battle League at 2.17 million units, and Xenoblade Chronicles 3 at 1.72 million units sold.
"In addition, we saw stable sales in titles released through the end of the previous fiscal years, with Mario Kart 8 Deluxe selling 3.07million units (for cumulative sales of 48.41 million units) and Kirby and the Forgotten Land selling 2.61 million units (for cumulative sales of 5.27 million units).

"Sales of titles from other software publishers also continued to grow steadily, bringing the total number of million-seller titles during this period to 15, including titles from these other software publishers.
"As a result of these factors, total software sales grew by 1.6% year-on-year to 95.41 million units. On the other hand, hardware units sold decreased by 19.2% year-on year to 6.68 million units, due to factors such as a shortage of semiconductor and other component supplies.
"Turning to our digital business for the dedicated video game platform, Nintendo Switch downloadable versions of packaged software sold well, and Nintendo Switch Online sales also increased.
"In addition, sales of add-on content rose not only for Nintendo titles, but also for titles from other software publishers, along with the sales of download-only titles, helping push digital sales to 187.8 billion yen, up 30.2% year-on-year."
Earlier this year Switch was already confirmed as the best-selling Nintendo home console of all-time, beating Wii's 101.63m. However, it still has a way to go before it matches Nintendo DS's 154.02 million units sold, and Game Boy (and Game Boy Color) at 118.69m.
Outside of Nintendo's own consoles, only PlayStation 4 (116.6m) and PlayStation 2 (155m) have outsold Nintendo Switch.
On Tuesday Nintendo also announced the formation of a new subsidiary company with DeNA Co Ltd, the company behind many of its mobile games.
The new company, Nintendo Systems Co Ltd, will open in April 2023 in Tokyo, owned 80% by Nintendo, and focus on "the development and operation of services to strengthen the digitalization of Nintendo's business."
Related Products
Metroid Dread
Other Products
Some external links on this page are affiliate links, if you click on our affiliate links and make a purchase we might receive a commission.