Switch hacker Gary Bowser released from jail, will pay Nintendo 25-30% income 'for the rest of his life'
Bowser has paid $175 of the $14.5 million damages owed to date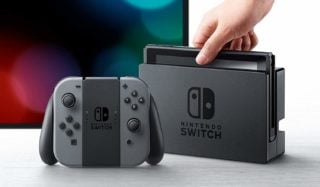 Gary Bowser, the hacking group member who was convicted for creating and selling circumvention devices enabling users to play illegal backups on Switch and 3DS, has been released from prison early.
Bowser was sentenced in February 2022 to 40 months in prison for his part as a member of a hacking group called Team-Xecuter, which in 2013 began creating and selling circumvention devices enabling users to play illegal ROMs on consoles, including Switch and 3DS.
In an interview with Nick Moses (as reported by TorrentFreak), Bowser said he was released from federal prison in late March, and is now at the Northwest Detention Center in Tacoma, Washington, where he's undergoing processing before returning to Canada.
However, Bowser now has to fulfil the other part of his sentence, in which he has been ordered to pay $14.5 million in damages, of which a $10 million payment to Nintendo is considered the priority.
In the interview, Bowser claimed he has paid $175 of this to date, which came from the job he was doing in prison, but says that upon his release he will have to start paying a percentage of his gross monthly income to Nintendo.
"With the agreement with [Nintendo], the maximum they can take is between 25% and 30% of your monthly gross income," Bowser said. "And I have up until, like, six months before I have to start making payments."
In order to pay off Nintendo fully under this agreement, Bowser would have to earn at least $40 million before taxes. Given that Bowser is 53 years old, TorrentFreak suggests this will mean Bowser is unlikely to ever fully clear his debt and will likely be paying Nintendo for the rest of his life.
In June 2022 a transcript of Bowser's sentencing was received by Axios, in which Nintendo lawyer Ajay Singh reportedly said the sentencing was a "unique opportunity" to send a message about piracy.
US district court judge Robert Lasnik seemingly agreed with Singh, stating that TV and movies regularly glorify hacking as "sticking it to the man", giving the impression that there's no harm in it given how much money large companies make.
At one point Lasnik asked Singh: "What else can we do to convince people that there's no glory in this hacking / piracy?"
Singh answered: "There would be a large benefit to further education of the public."
Related Products
Other Products
Some external links on this page are affiliate links, if you click on our affiliate links and make a purchase we might receive a commission.